News from around the County
This is a new page which I hope will soon be full of interesting articles and information on WI activities from around the County
Sawley WI members
who prepared and provided the refreshments at the
Sawley Flower Festival. Sawley have been doing this each August Bank
Holiday for the community over many years.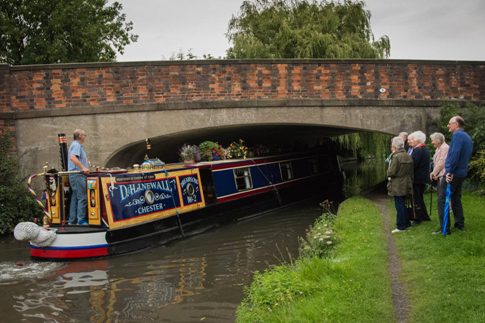 Egginton WI enjoyed a guided walk around Shardlow where the 3 Shardlow WI Guides told us stories about the development and demise of Shardlow as a busy inland waterway. They also provided us with a tasty supper. Many thanks Shardlow WI for your expertise in tourism and cooking. Our members and guest had a memorable evening.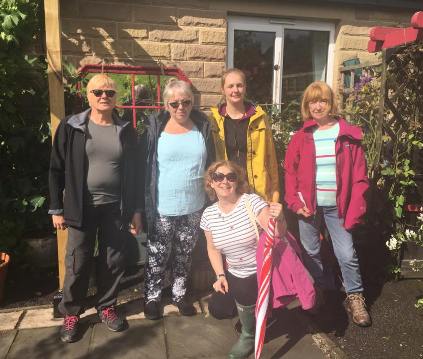 Calver and District WI: A few of us enjoyed exploring the Hidden Gardens today and thanks to Elaine for donating some plants for our stall at Froggatt Show next week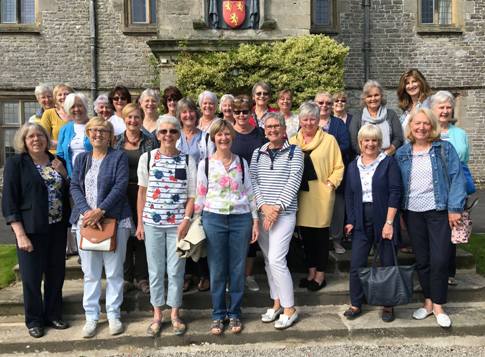 Swanwick WI visited Tissington Hall for a private guided tour of the 17th century hall, we didn't meet Sir Richard as he was not at home today! The village was beautiful the sun shining & most of the visitors had not yet arrived. After our visit we went onwards to Ashbourne where members had time for lunch, shopping or both. Some of us went to Betty's Sewing Room & Vintage Tea Room's (as advertised in Link) readers if youv'e not gone for tea I can highly recommend it: service, atmosphere & food gorgeous!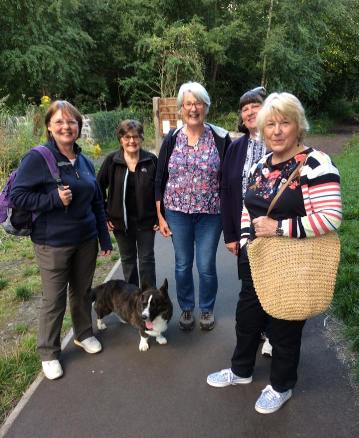 Barlborough and Clowne WI spent an evening with a walk around Clowne, thanks to Diana. We walked along paths that some of us didn't know existed! Then we rounded off the evening with pie and peas, thanks to Eleanor,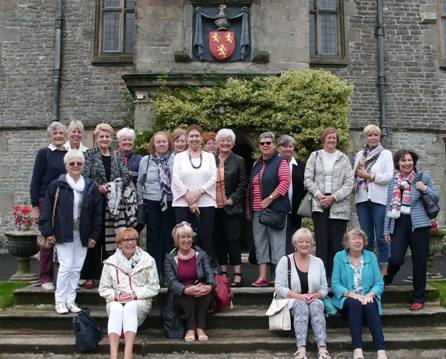 20 members of Briz Valley WI made a visit to Tissington Hall and Gardens during August 2017. They started off the tour with tea and coffee in The Herbert Tearooms then had a guided tour round the Hall and the beautiful gardens.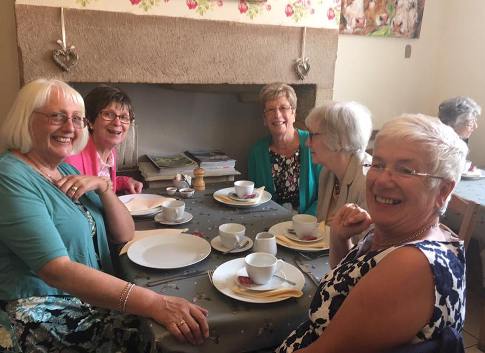 Members of Breaston WI enjoyed a lovely afternoon tea in Ashford in the Water.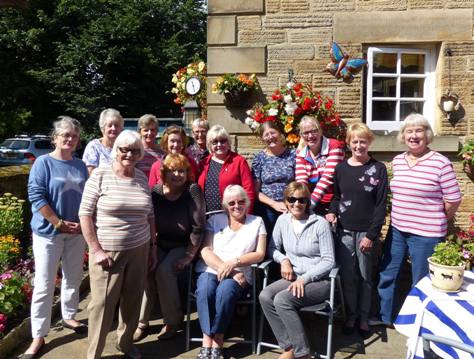 Coffee and cake with Chatsworth WI. It was nice to meet up with members from Beeley WI, Calver WI, Breaston WI, Baslow WI and Chatsworth WI in Mary's lovely garden in glorious sunshine. Lovely refreshments served up by Mary and friends with super prizes on the tombola. It was great to see members from Calver WI - Louise, Helen & Sue.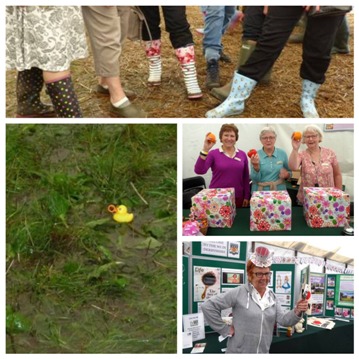 A few unusual shots from Bakewell Show 2017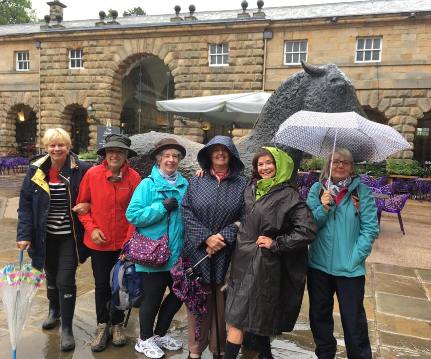 Wadsley WI enjoyed a visit over the border from S Yorkshire into Derbyshire to Chatsworth and called in to meet some friends (made via Facebook) at Baslow WI. I suppose this means we should change the page title to News from around the Counties!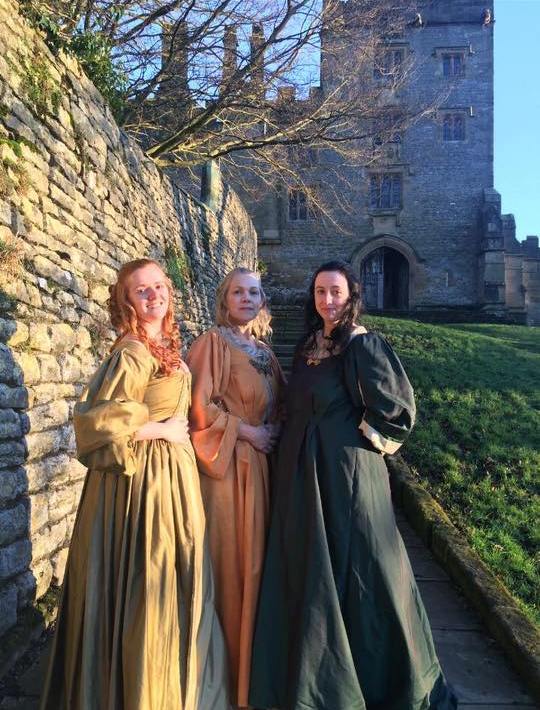 The Sweet Makers: A Tudor Treat was filmed at Haddon Hall in January. It was a wonderful experience being pampered, dressed and treated like the aristocracy we portrayed for the banquet scene. BBC2 8pm. Make sure you watch/record it ..... especially my lovely Codnor and District WI ladies. Oh, just in case I make it to the credit ..... my real name is Elizabeth MacPherson with Emily Anslow and Rachel Atkinson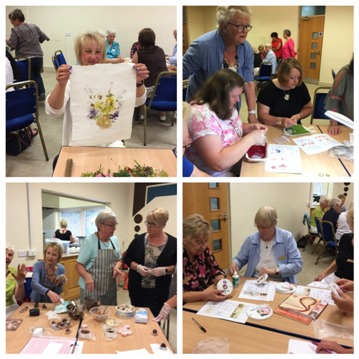 Using 'home grown' talent Barlborough and Clowne WI had a great meeting running a Dabble Evening. Members made and sampled truffles, discovered the Japanees art of threading to make decorative key rings, made silver dragonflies and also made an incredible amount of noise with brightly coloured flowers and mallets to produce fabric prints!! All this with lots of laughter and good humor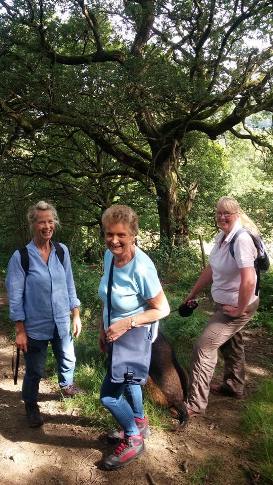 Members enjoyed a six mile walk today with Calver W.I. walkers. Thank you Louise Roberts for leading the walk.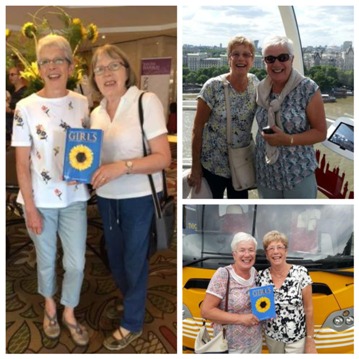 A few photos of members who went on the Derbyshire Federation trip to see The Girls and to see the Diana exhibition at Kensington Palace in July 2017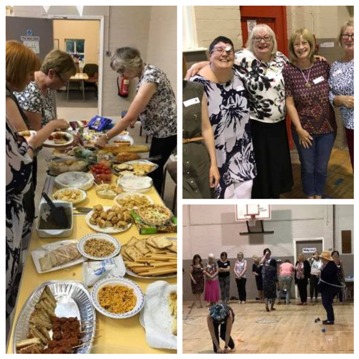 Burton Belles WI - A fabulous night in our new home
Thanks to all our lovely ladies for taking part in the fun and games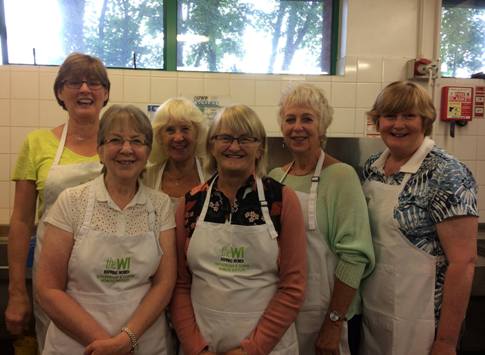 Making a difference in the community. Once again 6 WI members from Barlborough & Clowne WI supported an Eats and Treats event for the over 55's. This time they were at the Post Mill Centre in South Normanton. Over 70 people attended and they were very thankful for a cuppa provided by the WI. See the case study to understand more about the work being done locally by Eats & Treats.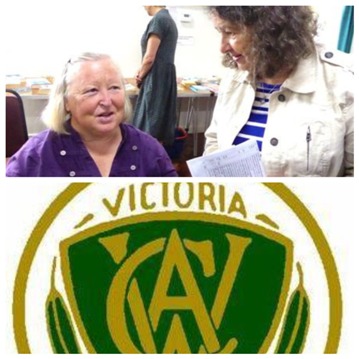 SOMETHING AMAZING HAPPENED TODAY AT BASLOW WI - THANKS TO FACEBOOK! Alison from Country Women's Association Castlemaine, Victoria, Australia turned up at our meeting. CWA is the equivalent of the WI in Oz and we follow each other on Facebook. Alison was in London and told her family she had to go and visit friends in Baslow! What a lovely lady and a great surprise.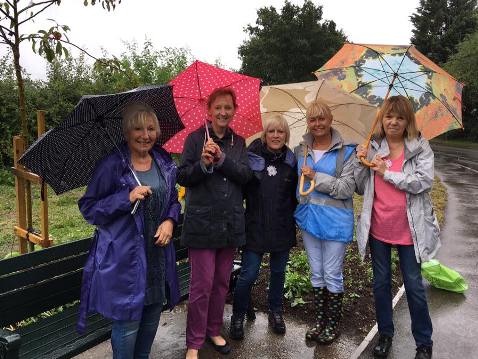 Breaston WI ladies on judging day for Breaston in Bloom! Despite the rain and getting soaked by the cars the judges were very complimentary about the development of the bench area. Thank you to everyone who has helped with planning, planting and watering. We'll be continuing to work to maintain and develop our wild flower area so please keep up the support. Thanks again
🌻
🌻
🌻
🌻
🌻
🌻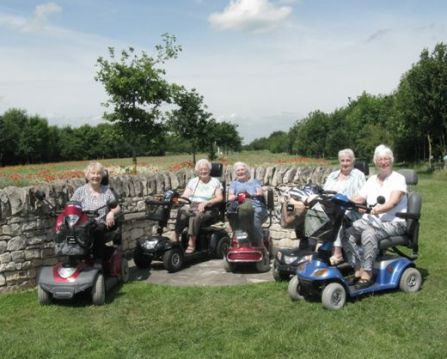 Members of Pennine Group enjoyed a glorious day at the National Memorial Arboretum in June. These ladies, pictured at the WI seat, were quite scary as they sped round on their mobility scooters!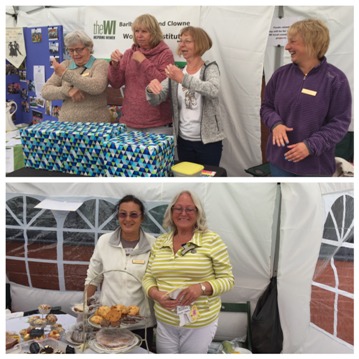 Barlborough and Clowne WI members didn't let the rain dampen their spirits as they attracted visitors to their stall at the Clowne Gala on Saturday 15 July 2017. The DFWI human fruit machine made everyone smile and the well stocked cake stall also pulled in the crowds. Members reported that there was much interest in the WI display boards and they are hoping that the event has raised awareness of the WI in the community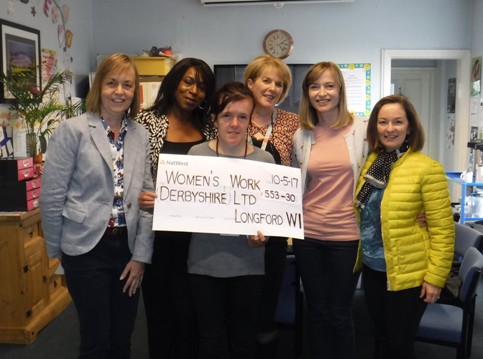 On the 6th June three representatives from Longford WI, Sarah Redlaff (committee member), Anne Mitchell (treasurer) and Lorna Gagie (joint president) visited Derby Women's Work Charity to present to them a cheque for a staggering £553.30.The money was raised at a very successful Coffee Morning held in May 2017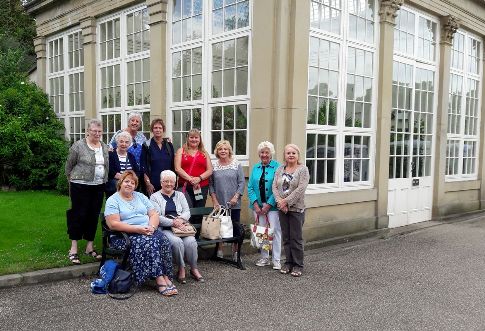 Killamarsh WI on a very interesting trip around the Sheffield Botanical Gardens. We had a tour guide to tell us all about the gardens and it's history. Another successful trip.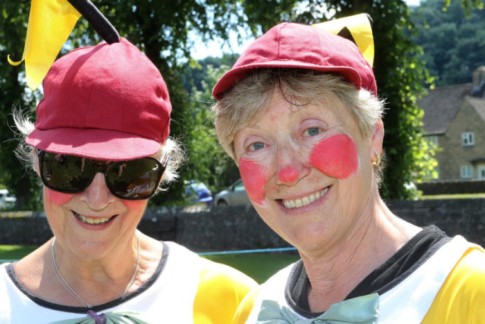 Bakewell WI makes the headlines at Bakewell Carnival! Tweedle Dee and Tweedle Dum, Gill Roberts and Rachelle Maltz-Jones members of Bakewell WI. Photo: Jason Chadwick.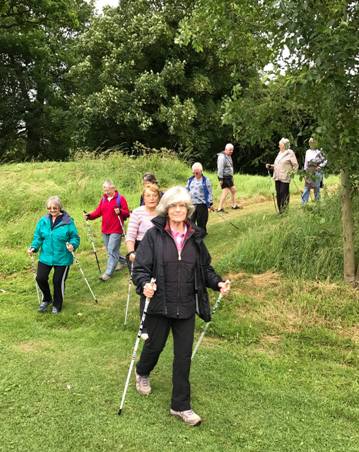 Some of our members enjoying a morning trying out Nordic Walking in Whitworth Park, Darley Dale. Brilliant exercise for mixed abilities & you get lots of lovely fresh air. Best quote of the morning was 'Well that's the best £7.00 I've spent!' Thank you and well done ladies.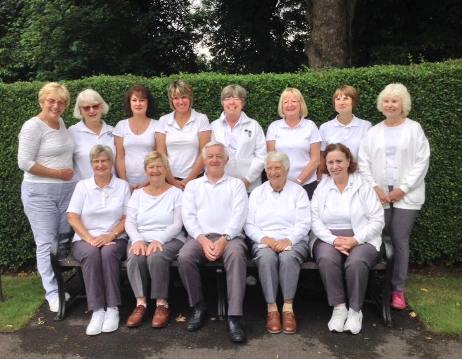 Derbyshire Federation Bowls Team (and coach!).
Played at Southwell Bowls Club today in an Inter-Federation bowls match between, Notts, Lincs, Leicestershire and Rutland Federations. A very enjoyable day, sadly we didn't win, but gave a very credible account of ourselves against some very good and very experienced players, all of whom play flat green bowls regularly, while here in Derbyshire we mostly play crown green bowls (much harder!). Well done ladies, you were a credit to Derbyshire!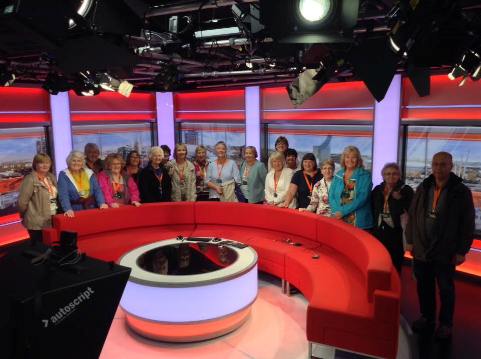 Some of the De Rodes Group who visited Manchester and the BBC at Salford Quays.. The weather was awful, but we were made very welcome on the BBC tour. Some of us also visited the Imperial War Museum which was thought provoking and worth a visit. Others also managed the Lowery Gallery and shopping!!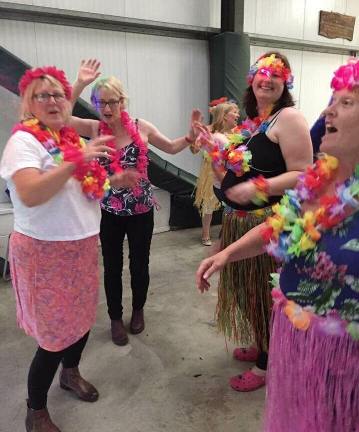 Burton Belles WI. Some of our lovely ladies spent the weekend in Lancashire at Jam Jars and Tent Pegs
Activities included rifle shooting,dancing,weaving and other crafts. I hear there was plenty of yummy food and the odd drink too.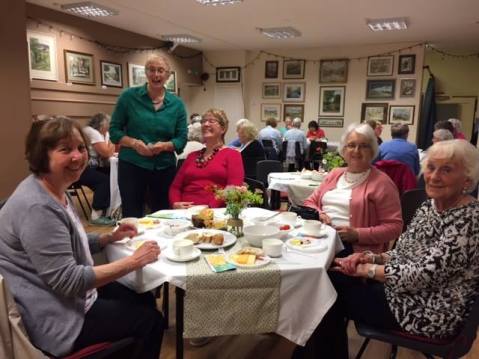 Hayfield & District WI hosted the annual Kinder Group Walk. Intrepid members braved the wind and rain to complete two seperate walks finishing with a well earned supper.


Whaley Bridge WI's first ever knitted welldressing is complete! Hundreds of knitted petals combined to create a Jane Austen inspired scene all done by members of our Threads group and some fabulous customers. All donations collected during the week will go to help victims of the Grenfell Tower fire.
The editor does not know which members of which WIs were there - but this photo of the Derbyshire flag at Glastonbury just has to be included!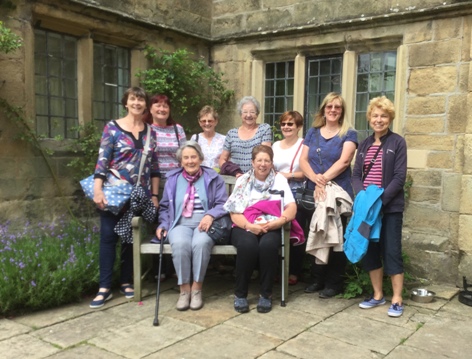 Walton WI enjoyed a lovely day out in Eyam which included a private visit to 'Wild in the country' , a cut flower garden grown by Mrs Gill Bagshawe who opens up her garden for the NGS and who has recently appeared on Gardeners World. This was followed by a meal at Eyam tea rooms before heading for a private tour around the Eyam Hall Gardens.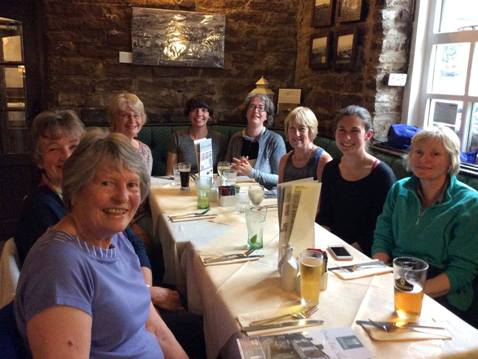 Denise Porter from Old Glossop WI with Barbara & Kath from Charlesworth WI were host to the 5 ladies on the right who are walking from Liverpool to Hull - Trans Pennine Trail - Saving Denman Appeal. Walk started again at 8am this morning. Well done ladies and hope it stays dry. Our very own Barbara Bailey is sitting third from the right in the photo.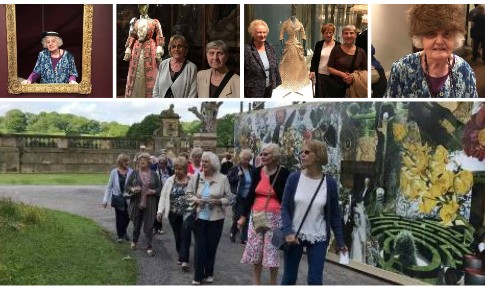 Pentrich WI visited Chatsworth to see the new fashion exhibition, well worthseeing.
The gardens were as beautiful as ever with preparations well underway for the RHS flower show in June.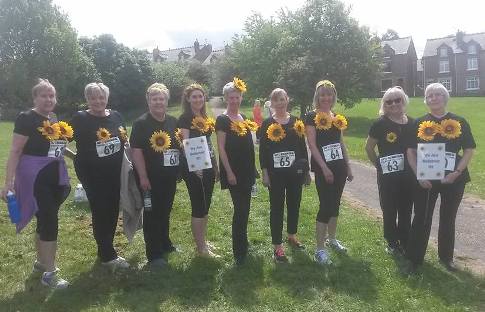 Bolsover WI ladies doing what the WI does best - joining in and having fun for a good cause!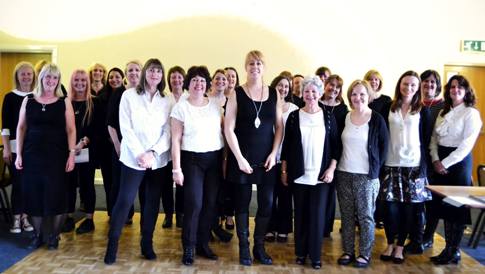 League of Ladies WI Choir performing at their annual meeting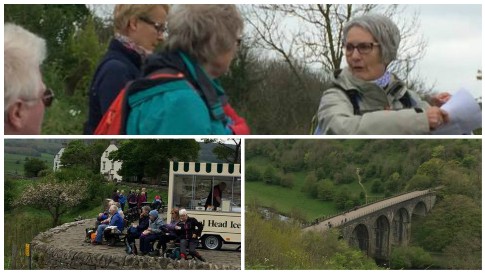 The DFWI Spring Walk 2017. We had a super 7 mile walk from Ashford in the Water taking in Monsal Head. Chris Gilbert (Morley WI) led us and gave us 'snippets' as we went. It was good to be with members from WIs all over the county, including Glossop League of Ladies, Pentrich, Cromford, Tissington, Youlgrave, Rowsley and Ambergate. Look out for the next one!! Diane McHague
A few of the teams taking part in the County Quiz 2017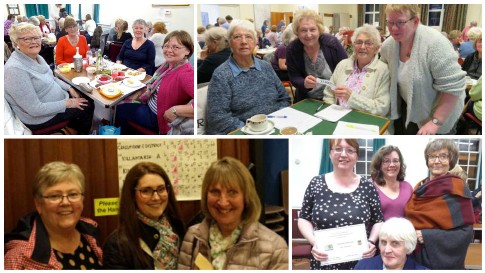 Hulland and District WI members enjoying the entertainment provided by Tribal Belly Dance Moon Hare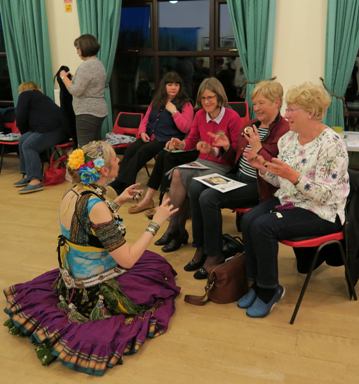 .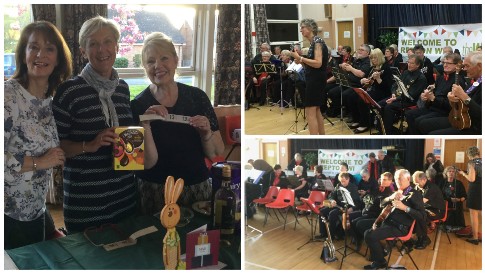 Repton WI had a fabulous Spring Meeting with the Ukulele Crazy Band getting our toes tapping and us singing along as they entertained us with melodies from The Beatles to Pachelbel. Some of our Repton members were playing in the band so it made it an extra special event plus we had an Easter raffle which involved chocolate!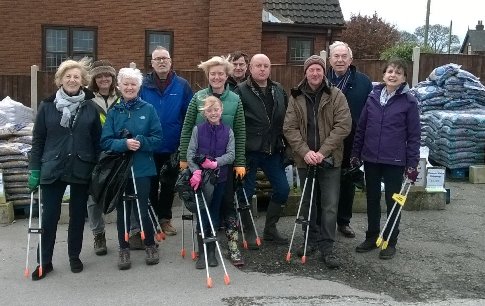 Members of Shipley W.I join forces with members of the Community for giant litter pick in our beautiful parish.
What a team!
______________________________________________________________________________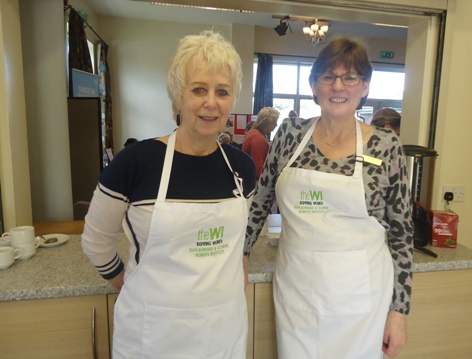 Eats and Treats Event - Barlborough and Clowne WI and Bolsover WI
On Thursday 9 March 2017 six WI members were on hand at Clowne Community Centre to support the Eats and Treats event for disadvantaged and vulnerable people aged 55 years or over living in the Bolsover District. We expected around 30 people but 64 people attended. It was an extremely busy day. Barlborough & Clowne WI members Sue Ammon, Joyce Brown, Liz Mangle, Viv Rhodes, Doreen Wright and Flo Smith from Bolsover WI were all rushed off their feet.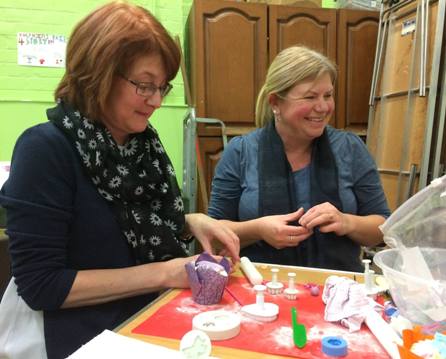 Linton WI spent their evening meeting decorating cup cakes using sugar paste in a variey of colours
_________________________________________________________________________________________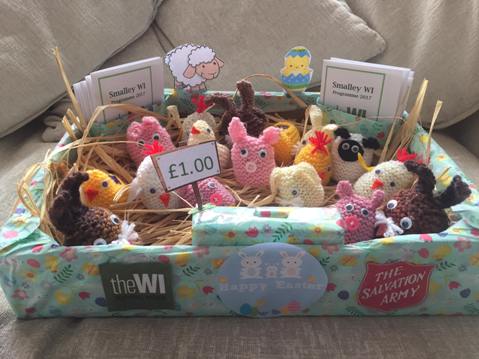 The ladies of Smalley WI have been very busy this week with the launch of their "Easter animals". Look out for our beautifully knitted or crocheted little eggs around Smalley and the local area. Only £1.00 each. Proceeds split between our 2017 charity The Salvation Army and Smalley WI.
_________________________________________________________________________________________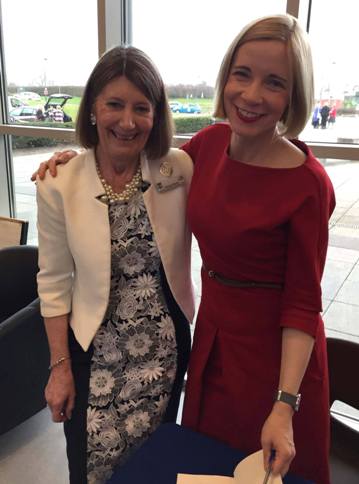 Look who Chairman Chrissie spotted at the Leicestershire Federation Annual Council Meeting - the truly amazing Lucy Worsley
_________________________________________________________________________________________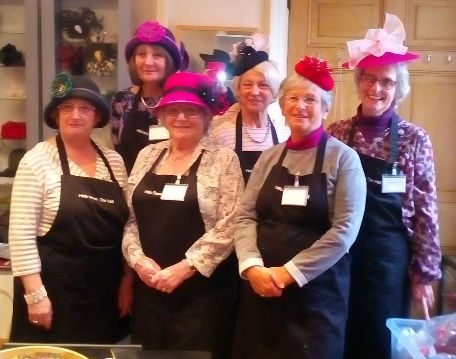 Some of the ladies from Doveridge WI had a wonderful day with Louise and Vikki at Hats From The Hall making fascinators and hats. Such fun and look at the creations
_________________________________________________________________________________________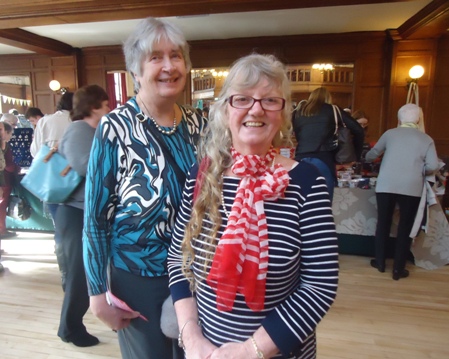 Whittington WI has a very a talented new member. At her very first Annual Meeting at the Winding Wheel Sheila Whitehead discovered that her entry in the Design a Centenary Tea Towel competition had been highly commended. Well done Sheila! Sheila is pictured here with Whttington WI President Margaret Palfreyman
_________________________________________________________________________________________.
The ladies of Belper WI rose to the challenge of creating the floral displays for the Annual Council Meeting at the Winding Wheel with some very unusual arrangements. Well done ladies.
Huge congratulations to our very own Bolsover WI for coming 3rd in the Elizabeth Bell Digital Story Challenge
Shipley WI's annual snowdrop walk in our beautiful local woods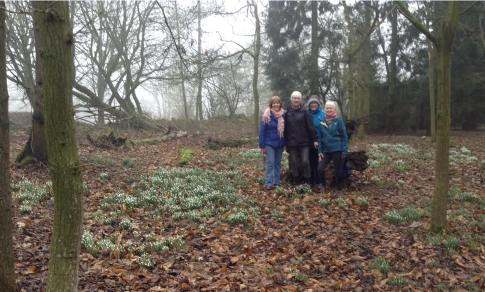 A group of Duffield Cumberhills WI members went to Hopton Hall to see the lovely snowdrops.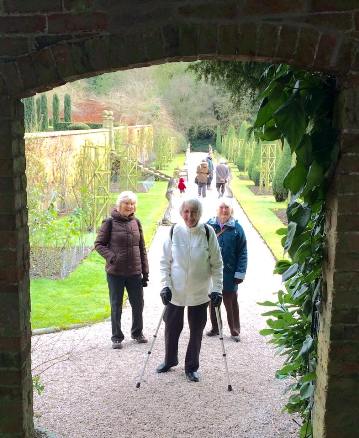 .Breaston WI held a fantastic Community event this month when Charles Hanson came and valued more than 70 items for members.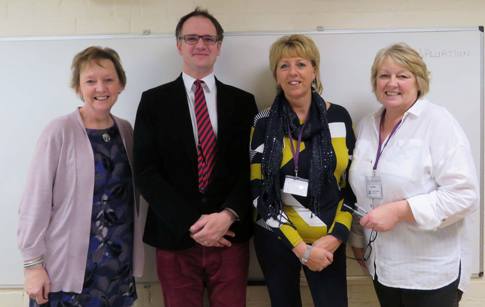 Swanwick WI have raised an amazing £2,600 for their chosen charity 2016, the Derbyshire, Leicestershire and Rutland Air Ambulance Service. Well done ladies.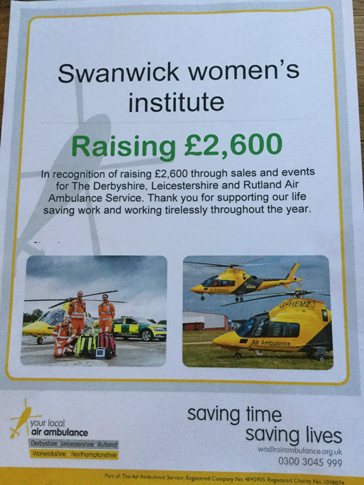 Members of Tibshelf WI with the 'Show the Love' hearts distributed at their latest meeting.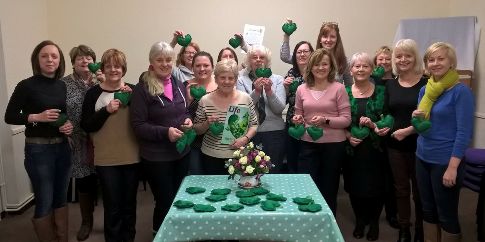 Christine Levasseur, Judy Noble and Janet Chambers of Cromford WI ready to publish their first web pages on the NFWI web site after a training session today.. Take a look: https://www.thewi.org.uk/become-a-member/structure-of-the-wi/england/derbyshire/find-a-wi/cromford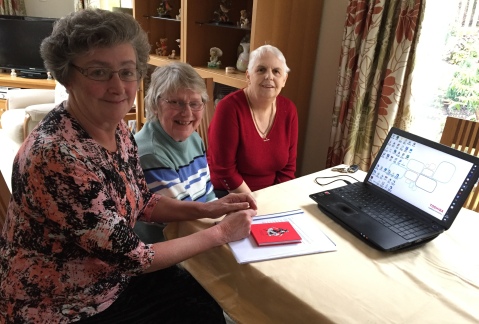 Maggie Bristow has stood down as Trustee. She has worked tirelessly and so very hard for the Federation and was our County Treasurer for several years. Well Done Maggie and enjoy retirement.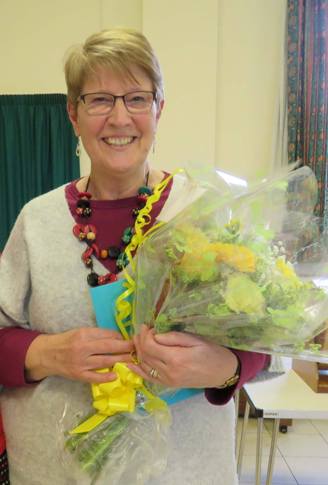 Members of Darley Abbey WI updating their Weeby web site earlier this week during a training session Retiring Editor Wendy giving support to Kathy and Pat who will now be editing the site. Take a look http://darleyabbeywi.weebly.com/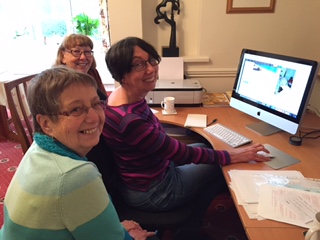 Congratulations to Jean Holland from Mosborough WI who has been awarded the British Empire Medal in the Queen's New Years Honours list for her tireless work in the Mosborough community. Whether through her work for St Marks Church,Mosborough WI or her roles on various committees,she is at the heart of village life.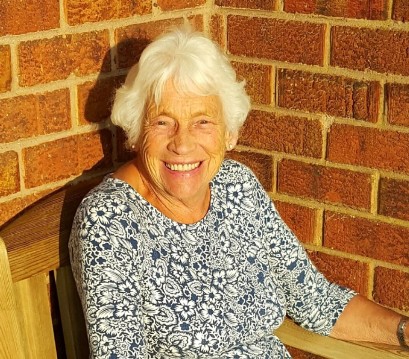 Youlgrave WI found a unique way to help raise funds to repair the village church roof. In true WI fashion they baked cake - but what cake! Cakes in the shape of village buildings were raffled off to raise cash.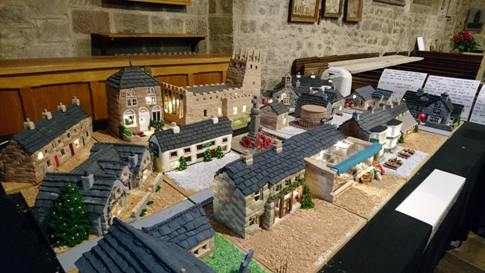 Sherwin Singers - the Derbyshire Federation Choir - performing at Sudbury Hall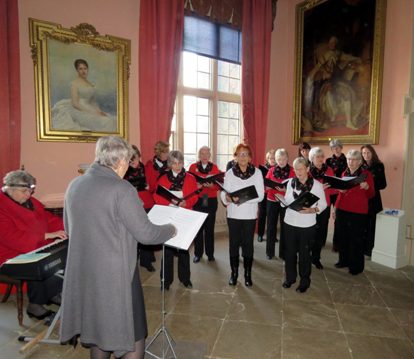 Windyridge WI member Pauline Agar presenting a 'nosegay' to Charles Hanson at the recent Hopwell Group event.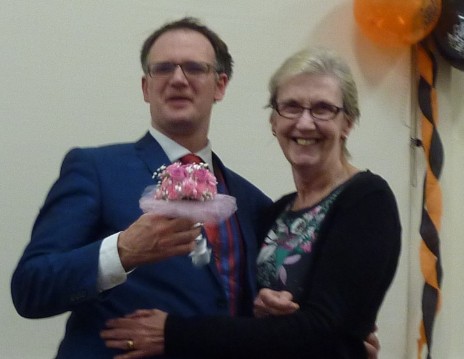 Baslow WI member Judith, has made a Christmas wreath for the grave of the 11th Duke of Devonshire and his wife Deborah who were both great supporters of the WIs in Derbyshire.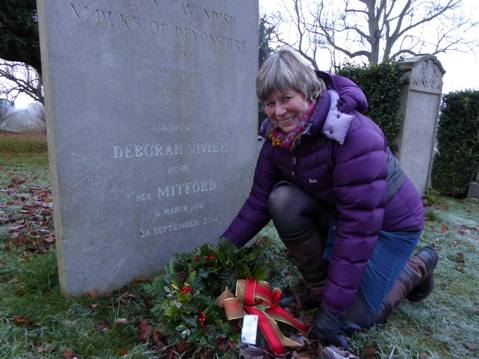 Walton on Trent WI Saturday morning Christmas Floral Arrangement Workshop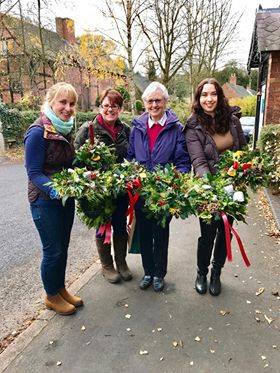 Ilkeston WI - CHRISTMAS EXTRAVAGANZA. All income from this event will be shared between the Flamstead Centre and the Air Ambulance. Well done ladies for your work in the community.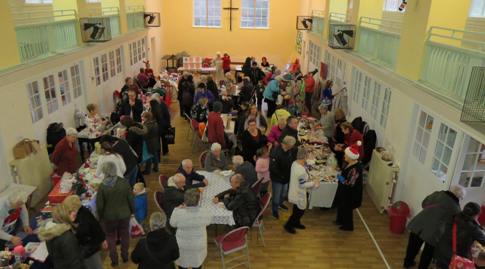 Cliffe Park Dronfield WI brew their own beer - article in local newspaper Dronfield Life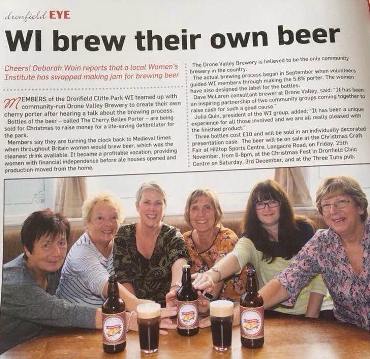 Tupton WI Reverse Advent donations - chocolate and toiletry treats.
We decided a few years ago to support our local Trussel Trust food bank and monthly make a collection of different items. Members are, not surprisingly, very generous! Several members have also volunteered to collect at local supermarkets.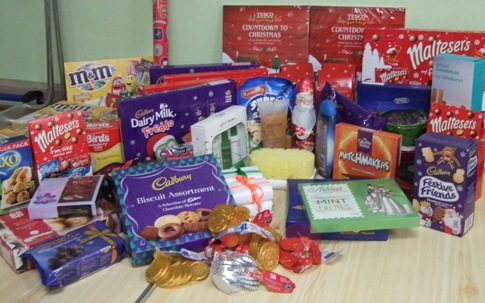 Derbyshire Federation of WIs Trustee Linda Singleton laying the DFWI wreath at the Rememberance Service in Derby on sunday 13 November 2016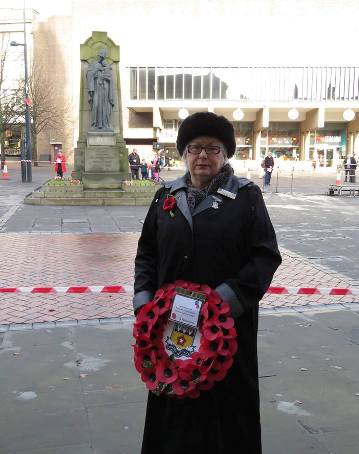 In the July edition of the WI Life there was a call for members to remember the women who died in service in the two World Wars by taking part in the CWGC Living Memory Project. Chaddesden WI discovered and explored the six service women buried in Nottingham Road Cemetery, Derby and today remembered them by laying tributes on their graves.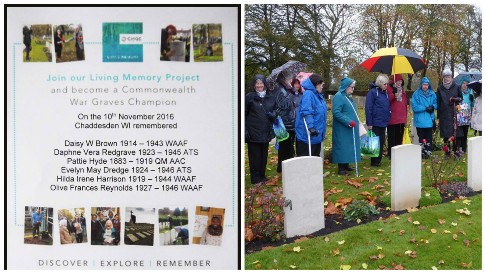 Ashover WI member displaying decorative Christmas ideas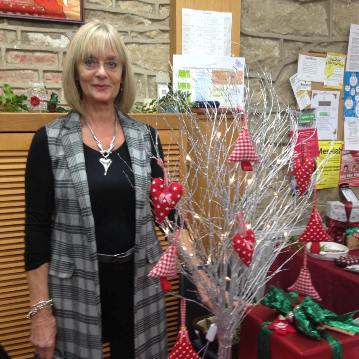 The Duke and Duchess of Devonshire giving a talk at Hayfield WI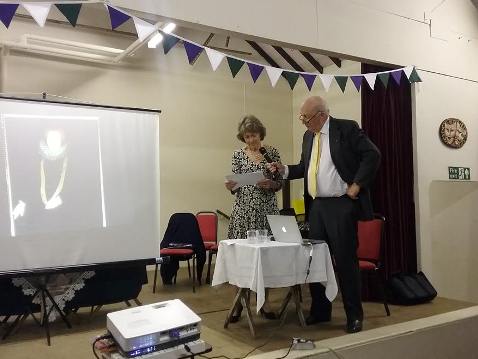 Former County Chairman Barbara Parkinson BEM receives her Medal from the Lord Lieutenant of Derbyshire Willie Tucker during the reception held at Treetops Hospice where Barbara is a volunteer. Congratulations Barbara and Well Done. We're very proud of you.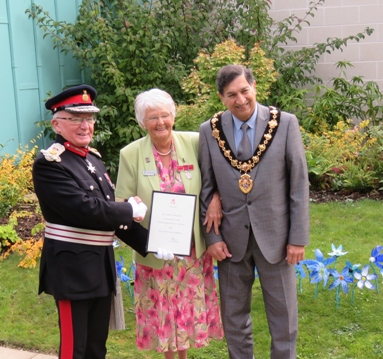 Barlborough and Clowne WI hosted the DeRodes Group autumn meeting in October 2016. A fun evening Barn Dance had everyone up on their feet and burining off the calories from the supper provided!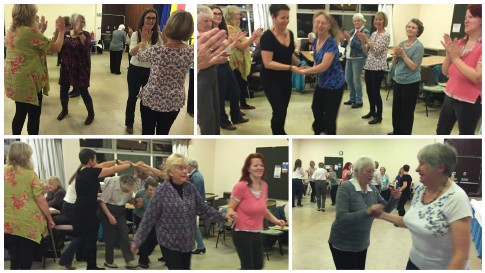 A new WI for BREASTON.
The WI is very popular in the Village of Breaston and there is a waiting list to become a member. At a meeting today over 40 ladies came to learn more about what the WI has to offer and hopefully they will all soon be members.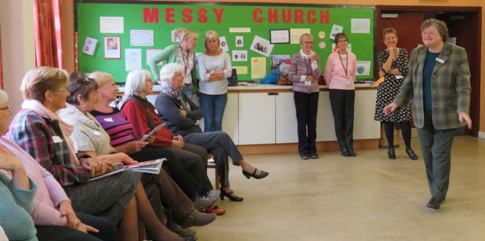 Clay Cross WI This is our lovely wall hanging, made by Chris and with a few poppies on that the WI ladies have made. We would like more poppies added, so if you would like to contribute one, the hanging will be dispalyed at the The Rykneld Turnpyke on John Street in Clay Cross from the weekend. Poppies can be made from anything at all. Come down and pin one on. You don't have to be a member of the WI or even a woman! The more the better.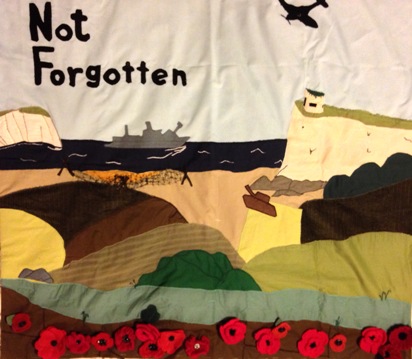 Stapenhill WI ladies like icecream – especially Bluebells!!
June Blurton, President of Oakwood WI, in the Star Chamber at Bolsover Castle surrounded by her 'Ladies in Waiting!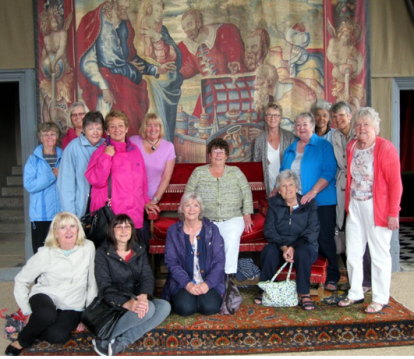 Walton WI members on a visit to Felley Priory in August 2016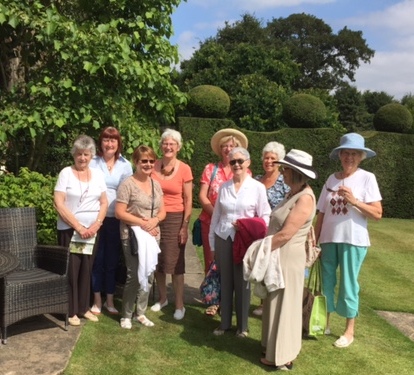 Marian Askew from Woodville Whirlwind WI was unable to celebrate the group's Vintage Tea Party to commemorate the Queen's 90th Birthday celebration as she was in Kenya, volunteering for a month at Footprints Children's Home. In true WI style Marian organised an English Afternoon Tea Party for the children and staff with cucumber sandwiches and red, white and blue
cakes. The children had a fantastic time decorating the cakes, dressing up and making flags and bunting plus singing 'God Save Our Gracious Queen' and Happy Birthday your Majesty.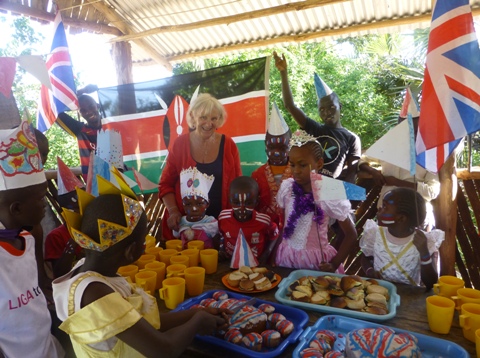 Stapenhill WI raised £450 for Burton Breast Cancer Care during their annual coffee morning in August 2016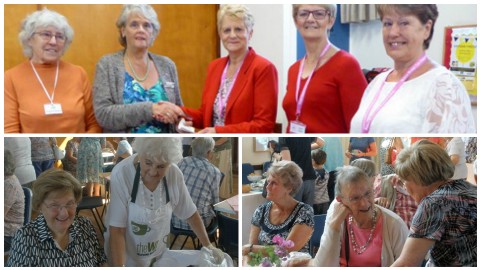 Members of Woodville Whirlwind WI , South Derbyshire first event for WI Get Active Week - checking the vines before wine tasting. Well we did walk 1.5 miles to get here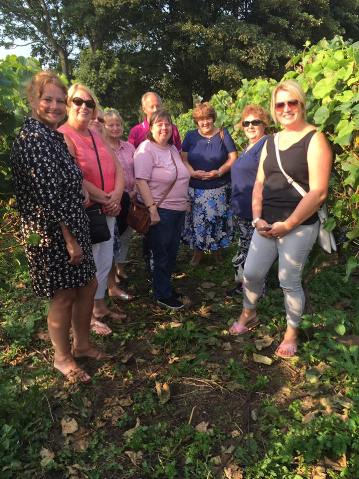 Meet Celia, the Duffield Cumberhills WI entry in the Scarecrow trail of the Duffield Arts Festival I think we wi be seeing quite a lot of Celia over the next few weeks!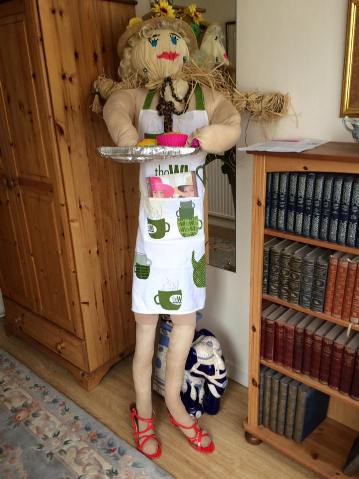 Breaston WI member and County Chair - our very own Chrissie Booth competing in a local charity event Taking part with over a thousand others, Chrissie completed the Wilne 10K run this morning. Chrissie took part to raise funds in memory of Doreen Williams and Chris Clee. It's not too late to support Chrissie and donations can be sent to her at HQ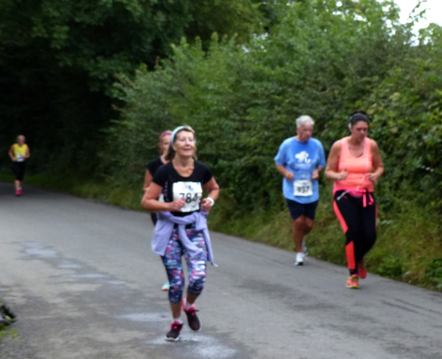 Breaston WI member Lorraine Wright competing for Great Britain in a cycling event in Australia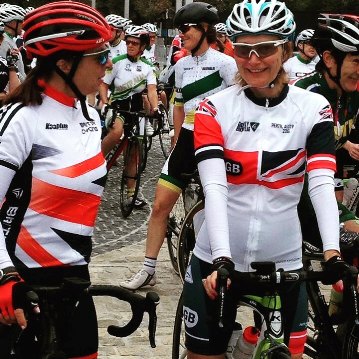 Little Eaton WI at their Annual Carnival - and they won 1st Prize! Well done.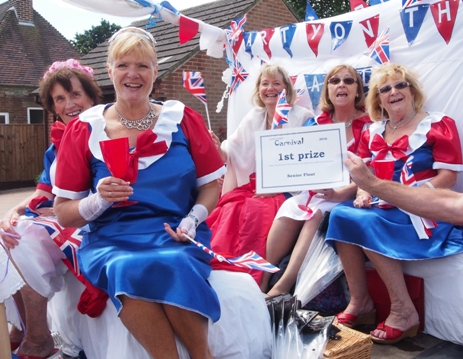 Cry Screeining at Cavendish Hall Edensor
Several Trustees went to the screening today. It was great to see what happens - 121 of the youngsters seen todayhave had an ecg and if a potential problem was found then are seen by a doctor- all this input comes from CRY. The time given up is amazing.
Elaine is to put the resolution forward again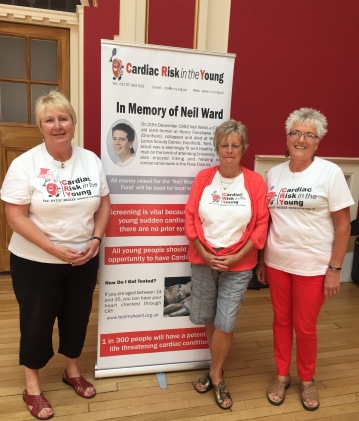 Photo - left to right
Elaine,Jackie and Meryl
Margaret Harrison at Tea and Tents 2016 with other WI members - Margaret is in the middle!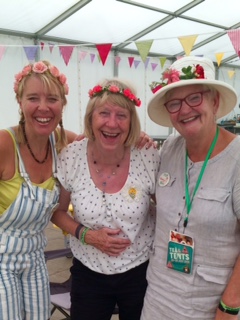 Barlborough and Clowne WI members along with other women and girls stood with umbrellas near the Toads Mouth, Hathersage to be photographed by artist Mary Younakof from Los Angeles wearing a selection of dresses from her project, 343 Dresses: The Chromatic Convergence Project in the Peak District National Park, United Kingdom, August 2016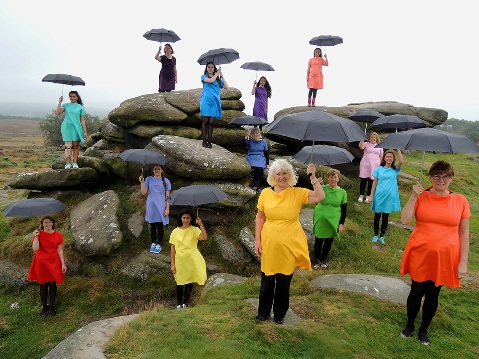 Dethick Lea and Holloway WI had a fabulous craft session with Angela Thompson at Tissington Glass.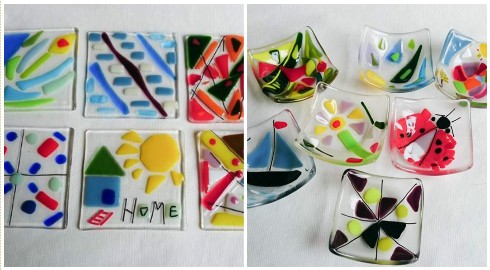 Loscoe Ladybirds W.I entry in the 'Ey Up Mi Duck' race to raise funds for Sight Support Derbyshire. They obviously rose to the challenge to turn a giant plastic duck into a ladybird!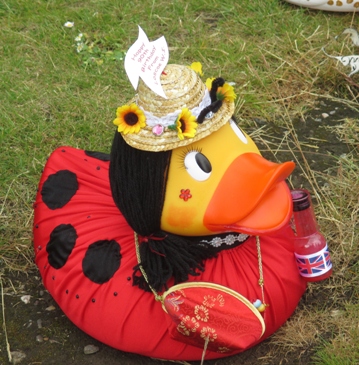 Heanor WI raised £835 for the Derby Breast Scanner The donation was raised over the last twelve months by holding various charity events, including a coffee morning and a Quiz with Pie and Pea Supper, which were both very well supported.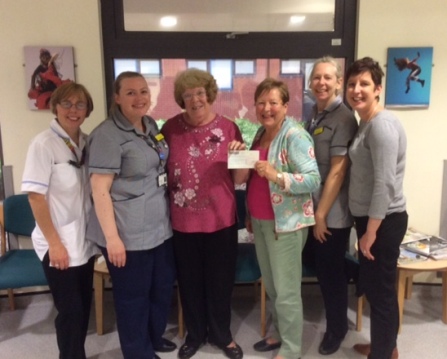 Celia Dyson won £100 First Prize in the WI Monthly Prize Draw. With the winnings she enjoyed a family meal at Le Mistral in Wirksworth.
Littleover WI members dressed for the occasion to celebrate the Queen's 90th Birthday followed by strawberries and cream, shortbread and Pimms!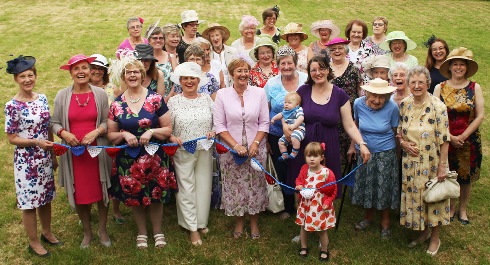 Killamarsh WI coffee morning celebrating the Queen's 90th birthday.
Ilkeston WI walking group. We had a wonderful day out at Melbourne, walking from Melbourne Hall over lovely
countryside giving fabulous views over to Breedon on the Hill.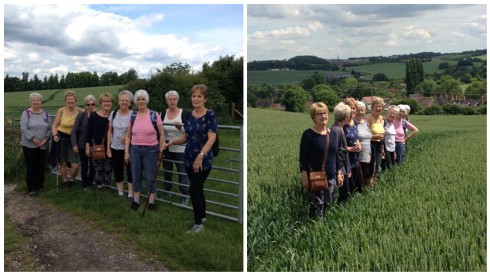 Elvaston & District WI held a Fashion Show and make-up demonstration
courtesy of Debenhams. Very glamorous WI ladies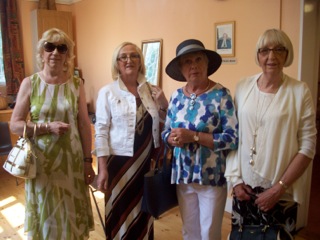 Members of Tissington & District WI had a very enjoyable visit to the Weleda Gardens at Ilkeston on the 22 June. Members were given a guided tour of the gardens and wild life meadow, with a very informative talk about the work of Weleda UK, their biodynamic gardening methods and the plants which are used in their products.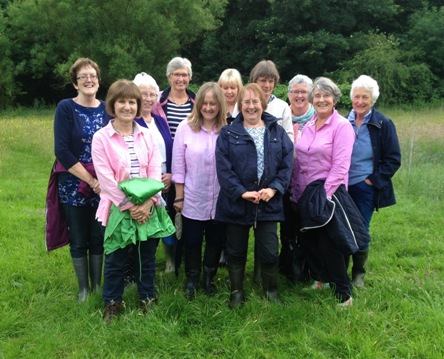 Fairfield WI members plus friends from other WIs in Peak District visit the Houses of Parliament -courtesy of their MP Andrew Bingham.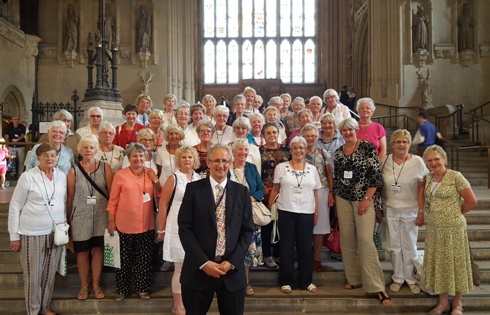 Aston on Trent WI members were involved in the Aston on Trent Well Dressing weekend. This is their Well Dressing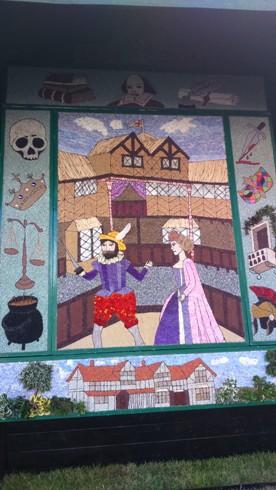 Risley WI celebrated the Queen`s 90th Birthday wearing Red,White and Blue. A sumptuous Buffet Lunch and Quiz was organised by the Risley WI committee.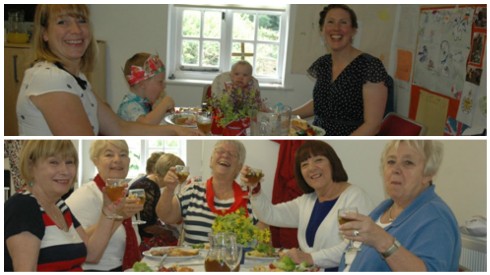 Shottlegate and District WI enjoyed a private tour of Tissington Hall, followed by high tea in the Herbert Tea Rooms The trip was courtesy of Mary Harrison who had left a small legacy for WI members to enjoy.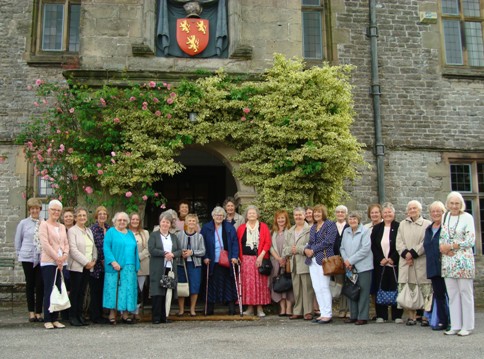 "Don't they scrub up well! Some Walton WI ladies enjoying the lovely spread at
Holmesfield and Cordwell Valley's Strawberry Sparkle. Thank you for
inviting us Holmesfield!"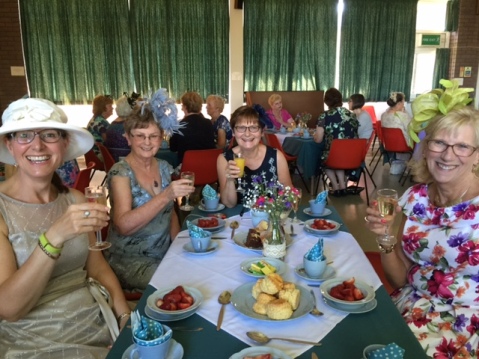 Newhall & District WI welcoming the Aviva Women's Cycle Race through our Village on 18th June 2016.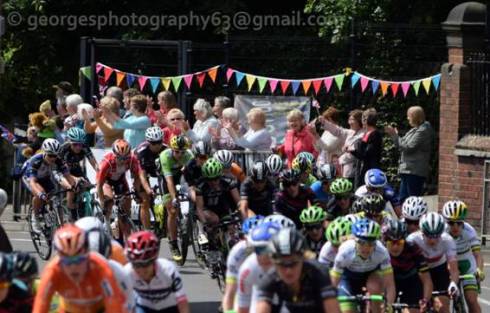 DFWI trip to the Moselle Valley - June/July 2016
A group of 45 members and husbands recently enjoyed a holiday to the Moselle Valley.
Leaving by train from Sheffield, Chesterfield and Derby Stations to St Pancras the group then went by Eurostar to Brussels and then onto Aachen by coach. The following four nights were then spent in Kinheim with visits to Koblenz, Cochem, and Trier. Cruising on the river and enjoying superb weather made this a brilliant holiday.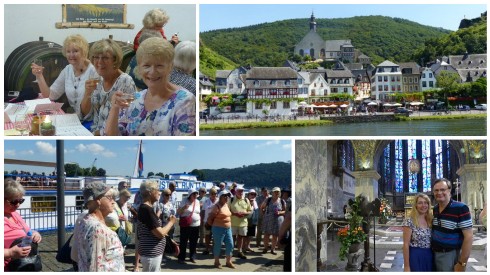 Linton WI celebrating thier 70th Birthday in style - July 2016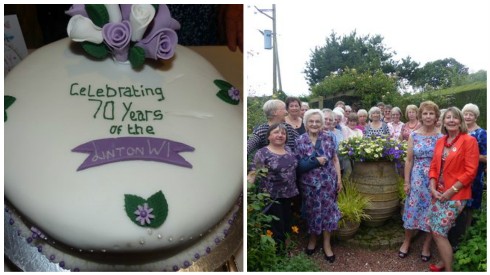 Collage of some of the 80 members of Baslow WI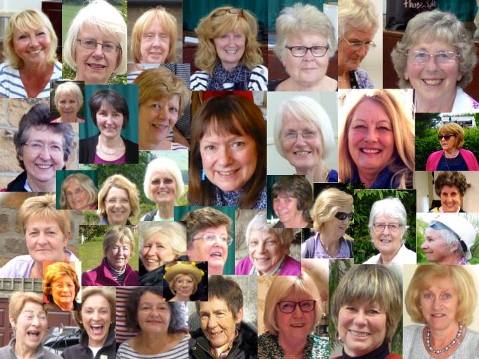 Derbyshire Federation Members at the Tea and Tents Events 2016 - Whalesby
Let us be honest - we all wish we had been there!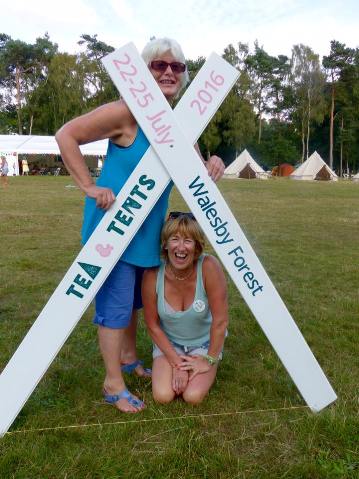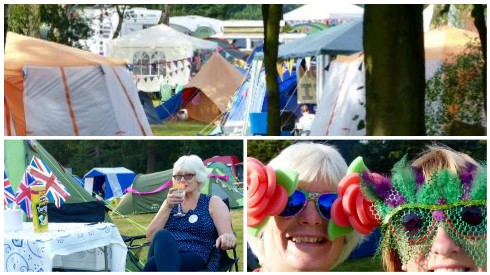 Tibshelf WI at the local Carnival in July 2016
The ladies of Tibshelf WI as Land Army Girs at the local carnival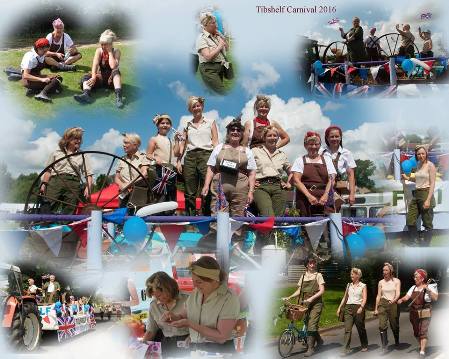 Barlborough and Clowne WI promoting the WI
Barlborough and Clowne WI members were at Brockley School, Shutlewood on Saturday promoting the WI at a Community event.
Dennis Skinner, our local MP, spent some time at our information stand.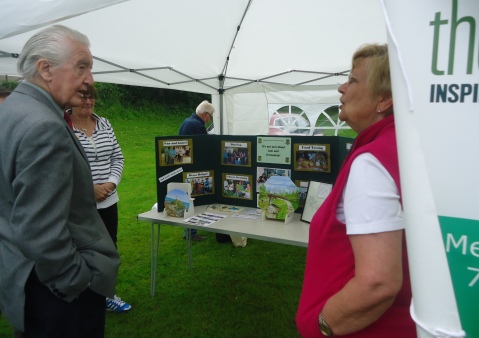 Baslow WI and Barlborough and Clowne WI members cycle ride - July 2016
Liz from Barlborough WI joined six ladies from Baslow WI on Thursday 7th July, for a bike ride round Derwent Dams approx. 17 miles. We all thoroughly enjoyed our day despite the rain, most annoying as it never rained in Clowne! WI ladies in action!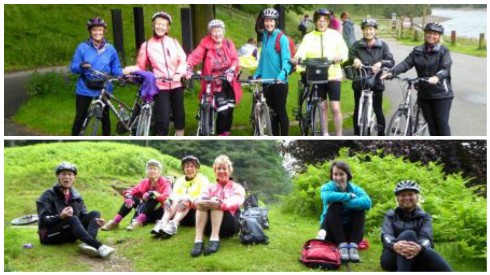 Bolsover WI involved in producing a felted hanging destined for the local library once embelishments have been completed.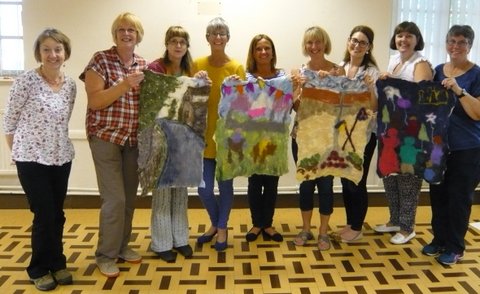 Willington WI have adopted their train station. We had a grant from EM and Cross Country Trains and had also asked local businesses for sponsorship but on Thursday 30 June 2016, in all the rain, the train people came with planters, paint brushes, spades... we came with plants, gloves, water....!! and we spent the day transforming the station environment. Now it's up to a team of 9 members to keep it looking good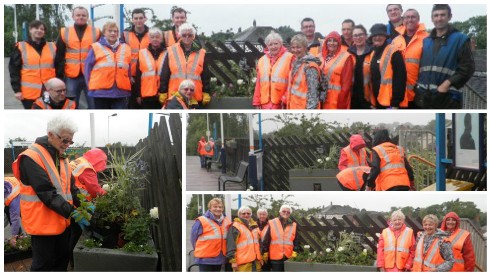 What a fantastic project and a great way to promote your WI in the community
Beighton WI promoting the WI in Crystal Peaks Shopping Centre, Sheffield in June 2016. They have done this for the last three years with some success - their current President was recruited during their first promotion event. So it does work!
Bakewell WI members as The Bakewell Belles at the annual Bakewell Carnival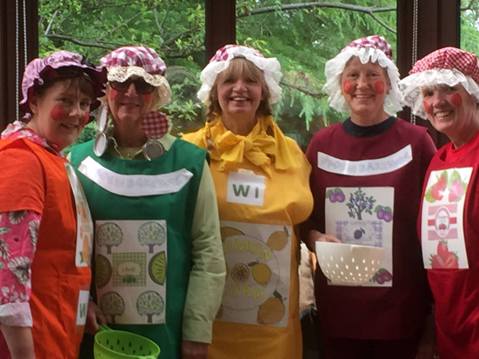 Ockbrook and Borrowash WI Cleaning for the Queen earlier this year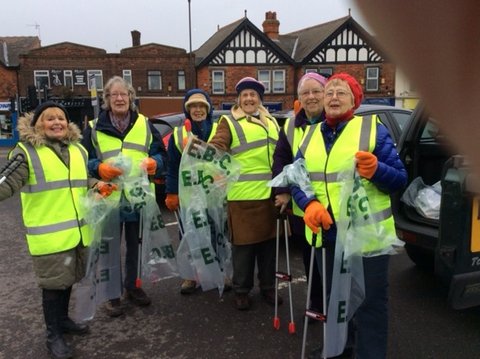 Mosborough WI have been busy raising money for a Defibrilator for their local community - May 2016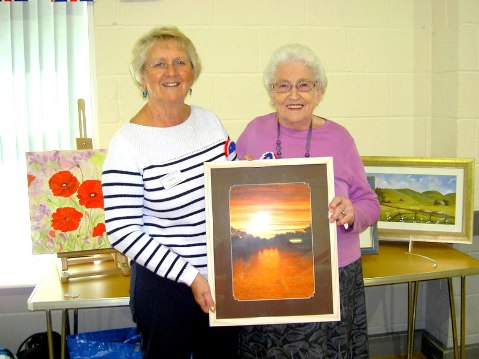 Baslow WI Ladies were sent to the Workhouse at Southwell in June 2016 We can only hope that they were eventually allowed home for 'Good Behaviour'?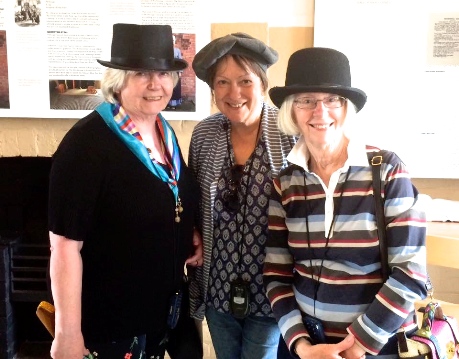 DFWI 'Fun and Games' at Chinley - A brilliant video of the antics at the 'Funand Games'event in the north of the county.