Competitions
Return to About Us (Home Page)
For details and information on Competitions and Shows in 2018 click here
DOROTHY HARTLEY COMPETITON - 2018
To be held at the DFWI Council meeting at the Winding Wheel Chesterfield - Tuesday 6 March 2018. Click here for information, applcation form and recipe for a Victoria Sandwich.
LADY DENMAN COMPETITION 2018
Enter the 2018 Lady Denman Competition! The theme for this year's creative writing competition is, 'The day that changed my life…'
Using no more than 500 words, the Lady Denman Cup Competition 2018 invites WI members to write a diary extract based on a day that changed their life.
FEDERATION BADGE COMPETITION

If you think this badge is "OUTDATED" or a "BIT BORING" for our dynamic DFWI then why not design a new one for the 21st century that you would feel proud wearing!!
The following limits apply to your design: -
Colours: maximum of 4 (four)
Dimensions: not larger than 20mm square.
Artwork to be sent to Dawn Eyre c/o DFWI Sherwin Street.
Please enter your name, address and WI on the back of your artwork
Envelope to be marked BADGE COMP in top left corner.
Closing date 31 December 2017.
New badge to be available at the 2018 Autumn Council Meeting.
_______________________________________
New - Elizabeth Bell Photographic Competition - a Year in the Life of your WI
Details of this national competition and application form are availalbe to download here so all you keen photographers have a go and show just what Derbyshire WIs do! Click here for details. Click here for Application form. Good luck everyone
________________________________________
The WI Adviser Competition 2017
Your WI's most successful fund raising activity ever
Have a go and win the cup for your WI - Click here for details
_________________________________________________________________________________________
DFWI CENTENARY WALL HANGING PROJECT
An opportunity to put your WI on the 'map' by 'decorating a brick' to add to a new Federation wall hanging to celebrate 100years of Derbyshire Federation of WIs. Download the information here
_____________________________________________________________________________________
Some of the entries from the 2015 competitions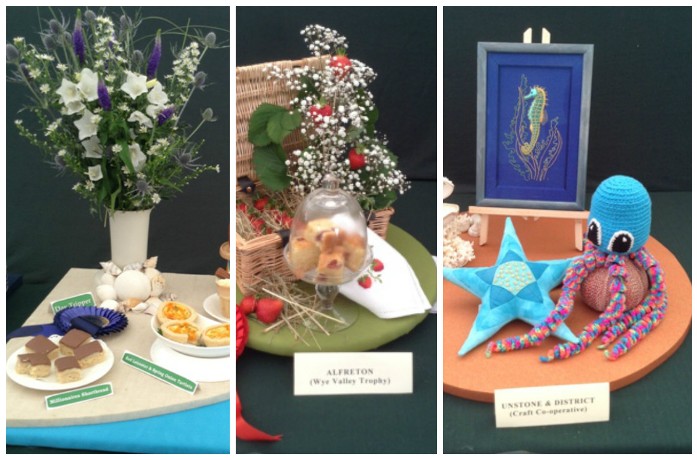 _____________________________________________________________________________________