Centenary Events 2018
CENTENARY EVENTS JANUARY TO DECEMBER 2018
A page to celebrate 100 years of the Derbyshire Federation.
Centenary Bricks created by individual WIs to celebrate 100 years of the WI. These will be made into a wall hanging to be displayed at Federation Headquarters and at official county events
276904
For information on the planned programme of events - dates for your diary click here
Centenary Service at Tideswell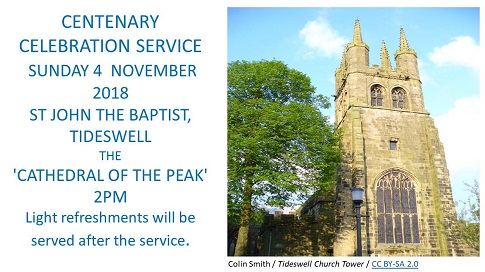 Centenary Christmas Lunch at Chatsworth House -
Click here for information and application form
CENTENARY SERVICE IN DERBY CATHEDRAL - APRIL 2018
Permission has been kindly given to reproduce these photographs in a slideshow by photographer Ruth Downing of Rural Pictures. enquiries@ruralpictures.co.uk
302005
CENTENARY SHOWCASE - MAY 2018
If you missed the fantastic Centenary Showcase at the Winding Wheel this month here is a flavour of the event
301971
CENTENARY WALK AROUND ASHOVER - JUNE 2018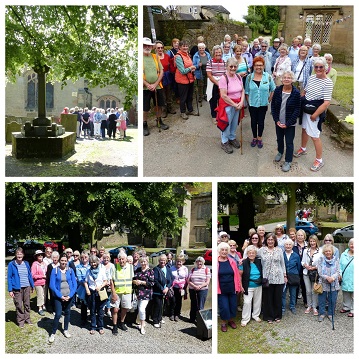 On the day of the DFWI Centenary Walk around Ashover over 70 members from all over the county (and beyond), gathered to enjoy a choice of walks, taking in the sights and history around our special village.
Afternoon tea in the Bassett Rooms was a lively affair, prepared and served by the Ashover WI Committee. An information board there on the Bassetts, added another dimension to local, historic characters.
No event happens without a lot of planning and help, but it was all worth it judging by the number of happy faces as people left - especially one member from Bamford WI who won the hamper of local Ashover and handmade goodies.
A huge thank you to everyone involved in making a great day happen. As one member has written 'A lovely way to celebrate the DFWI Centenary.'
CENTENARY AFTERNOON TEA AT CHATSWORTH HOUSE - JULY 2018
The weather was perfect for the Federation Afternoon Tea at Chatsworth House - kindly hosted by the Duke and Duchess of Devonshire.
Fifty lucky members dressed for the occasion and enjoyed a tour of the house before sitting down to a delicious afternoon tea
310519