Campaigns
Return to About Us (Home Page)
Resolution Briefing 2018
The Resolution Briefing for the 2018 National Annual conference was held on Wednesady 18 April 2018 at the Whitworth Centre, Darley Dale Matlock. Approximately 60 members atended the meeting of which around 30 were actual delegates this year.
An overview talk on the pros and cons of the resolution - Mental Health Matters was given by a WI member and we were then introduced to Gemma Simpson of the Derbyshire charity Rethink. Gemma gave us invaluable information on the work of the charity which is independant of the NHS to help us take back to our WIs relevant information to help decide our vote in June. Click here for the link to the charity
Link Together: How you can take part in the NFWI's campaign to alleviate loneliness
Our new campaign seeks to inspire WI members to take action on loneliness and share innovative ways of engaging with others who may be lonely.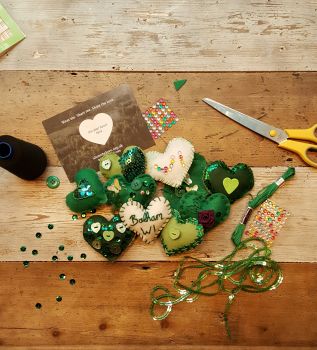 The NFWI will be taking part in Show the Love again for 2018! A community pack with exciting ways you can take part and new craft and baking templates will be ready around November.
ASSOCIATED WOMEN OF THE WORLD
Known as ACWW or referred to as Pennies for Friendship
ACWW has its own website at www.acww.org.uk/
Contact the NFWI
Phone: 020 7371 9300
Open hours: 9am–5pm Mon–Fri
Address: 104 New Kings Road, London SW6 4LY
Or fill in the contact form... to email a specific department