About us
Welcome to the Cheshire Federation
Cheshire has a wonderfully diverse character from the sea and sand of the Wirral coast, through rich agricultural land to the foothills of the Pennines. The Cheshire Federation was formed in 1920 and currently has the second largest membership of any federation. Our headquarters are housed at 11 White Friars, Chester, an interesting building in the centre of the city.
You are always welcome to visit WI House, enjoy a cup of coffee or tea and find out what is on offer through membership of the WI. We publish a monthly newsletter Cheshire News, which tells members about the wide variety of workshops, events, competitions and activities available to them in addition to the programme organised by their local WI.
Joining the WI is the start of a journey of discovery as you find out just what membership has to offer you. Why not start that journey with us?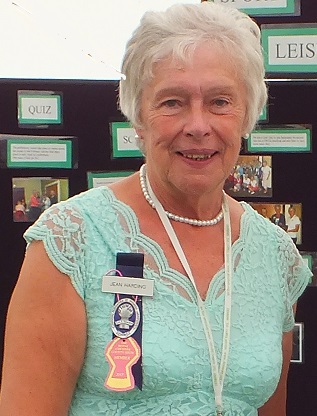 Jean Harding ~ Chairman of the Cheshire Federation of Women's Institutes
Latest News
We are delighted to announce that the Federation's March Annual Meeting will take place of 14th March 2019 at Northwich Memorial Court in the evening, when the guest speaker will be Beth Tweddle. I have been fortunate enough to hear Beth talk and she is an inspirational speaker, I know we are in for an extremely interesting evening. The Trustees have decided on an evening event having listened to members requests following the Forums last year. We have had our weekday event at Storyhouse, a Saturday meeting at Sandbach in March this year and now we are trying an evening meeting. I do remember the first ever Council Meeting I attended was an evening meeting at the then Winsford Civic Hall. I look forward to welcoming members to Northwich Memorial Court.
In June our members will have their wonderful crafts, food, art, flowers and photography on show at the Royal Cheshire County Show on Tuesday 18th and Wednesday 19th
Contact the NFWI
Phone: 020 7371 9300
Open hours: 9am–5pm Mon–Fri
Address: 104 New Kings Road, London SW6 4LY
Or fill in the contact form... to email a specific department