Future events
The following events are open to members and non members and their friends and family unless otherwise stated. Please apply, with a cheque made payable to BFWI, a SAE for tickets, contact name and phone number to: BFWI, WI House, The Street, Mortimer Common, Reading RG7 3RD
You can also download a BFWI events application form here BFWI Event Application form
Please contact WI House on 0118 933 3448 for more details
---
Centenary
Fun Race Night
Grazeley Village Hall, Grazeley RG7 1LD
Friday 6th July 2018 first race 7.30pm (doors open at 7.00pm)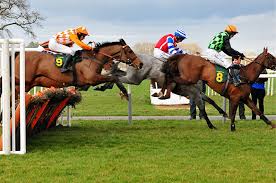 Join us for a fun Race Night. First race will start at 7.30pm. The night will consist of 8 pre-recorded horse races and each bet will cost you £1 on the night (so if you were to pick one horse for each of the 8 races, you would need to bring £8 with you on the night). All proceeds from the evening will go towards our planned 2019 Berkshire Federation centenary events.
Why not come dressed for the occasion! You are welcome to bring friends and family to this event and tickets will include nibbles on your table. Please bring your own drinks and glasses.
Ticket Price £12.00 per person to include nibbles
Please apply no later than Monday 11th June 2018
---
Science sub-committee
Superconductors And Their Applications
'Why the MRI scanner works'
Mortimer Methodist Church Hall, Mortimer, RG7 3TE
Monday 9th July 2018 7.30PM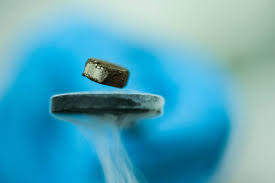 Dr John Durrell, Reader in Superconductor Engineering, Department of Engineering, University of Cambridge will talk about the topic of applied superconductivity. 30 years ago the invention of high temperature superconductors captured the public imagination and led to a surge in research in the area of applied superconductivity. In the ensuing years the fact that some of the bolder promises by researchers in the field did not materialise led to a reduction in interest, and government research funding. After the hype faded, however, steady progress has been made in turning these materials towards practical applications in medical imaging, motors and generators, maglev transportation to list a few. In this talk Dr Durrell will provide an overview of this rapidly developing field for interested non-specialists and, hopefully, also provide a demonstration. Dr Durrell is also Engineering Admissions convenor for Cambridge University and will take questions from prospective students. Bring your young people as well as family and friends to this distinguished speaker's talk.
Tickets £9.50, under 19yrs £4.00
Please apply no later than Thursday 28th June 2018
---
Travel & Leisure
Sissinghurst Castle Gardens
Thursday 6th September 2018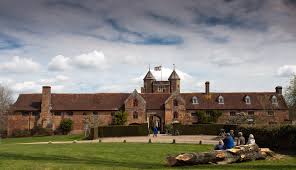 Join us on a trip to the beautiful Sissinghurst Castle Garden. The Famous garden was created by diplomat and author Harold Nicholson and planted by his wife Vita Sackville-West, a poet and garden writer, in the 1930's. It is a 'must' for any garden lover who has never been and for anyone who has been before as there is always something new to see or something you missed the last time!
Apart from the amazing world renowned 'garden rooms', visit the Library converted from farm stables and housing the best 20th century book collections in the country, climb the Tower for the fabulous views or see Vita Sackville-West's writing room or the Vegetable garden.
Enjoy lunch, tea and coffee in the restaurant or Old Dairy coffee shop and do not forget the plant and gift shop!
Entry is free to National Trust members and £11.85 to non-members. Money for entry will be collected on the day, please indicate on your application form if you are a National Trust member and do remember to bring your card on the day.
Coaches will be leaving at approximately 8.00am and pick up points will be according to numbers from Newbury, Theale, reading and Maidenhead. Husbands, friends and family welcome to join you for this trip.
Ticket Price £24.00 (not including entrance fee of £11.85 for non National Trust members)
Please apply no later than Friday 24th August 2018
---