Sally Kingman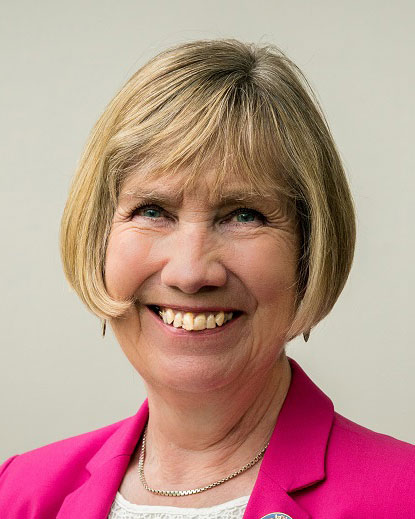 Chair of the Activities Committee
Sally was elected to the NFWI board in June 2017. She is Chair of the Activities Committee and also sits on the Denman Committee.
Sally belonged to WIs in Lancashire and Bedfordshire before moving to Cambridge where she has been a member of Hauxton WI, Cambridge Federation for many years and has served as President, Secretary and Treasurer during that time. She is also a dual member of Harston WI, Cambridge Federation.
Sally has been on the Cambridge Federation Board since 2013 and Federation Chairman from 2014 to 2021. She was previously Chairman of the Membership sub-committee several times and also Chairman of the Leisure sub-committee. She is also a WI Adviser.
Sally's career started as a Secretary working in the records and outpatients department at the Royal Edinburgh Hospital. After getting married and moving to England, she became the manageress of a hospital social club for the staff of a Yorkshire psychiatric hospital.
Following a few more moves around the country, Sally finally moved to Cambridge where she worked in the University of Cambridge accommodation service and then as an office/ accommodation manager in a Cambridge language school. Sally then worked for some years as a property manager for a lettings firm where she managed a large portfolio of privately owned properties
Sally enjoys anything crafty but especially dressmaking and patchwork as well as cookery, reading, gardening and going to the cinema.