Madge Watt
Madge Watt was the Canadian woman who brought the WI to the UK. She was a founder member of the first WI in British Columbia, and from 1911 served on the advisory committee set up by the Provincial Department of Agriculture to assist in forming and guiding Institutes.
In 1913 after the death of her husband Dr Alfred Watt, she brought her two sons to England to complete their education. She was keen to start WIs in Britain but it was not until 1915, when she met John Nugent Harris, secretary of the Agricultural Organisations Society (AOS), that she had any success. The AOS then employed her, initially for six months, to try to start WIs.
She started the first WI in Britain at Llanfair PG on Anglesey, and by the beginning of 1917 when there were 137 WIs, the AOS handed over to the Women's Section of the Food Department of the Board of Agriculture and Madge Watt became 'Chief Outside Organiser'. She continued to form WIs throughout the country helped by assistant organisers who were recruited and paid by the Food Department. Once the war was over, the NFWI became independent, and financial support was no longer available. Madge Watt organised the first 'Women's Institute School' to train Voluntary County Organisers (VCOs).
She formed well over 300 WIs including one at Sandringham following an invitation from Queen Mary. She travelled north and formed The Scottish Rural Institutes, and then, after returning to Canada, became the founder Chairman of the Associated Country Women of the World (ACWW).
Madge Watt died in Montreal in November 1948 and the trees in the lime tree walk at Denman College were planted in her memory.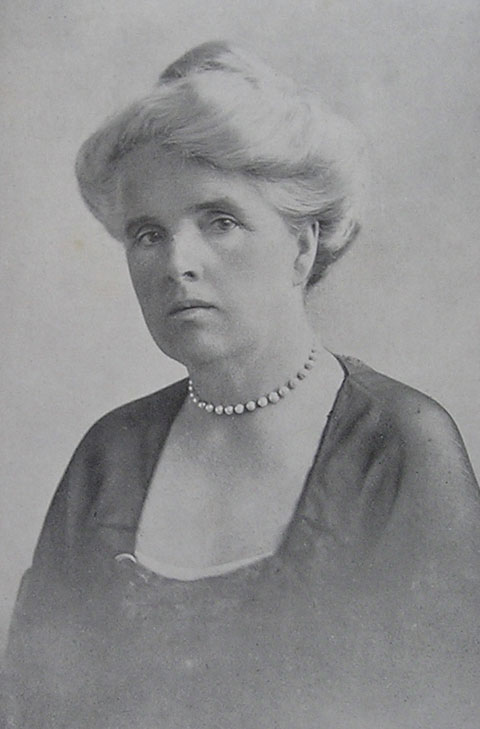 Madge Watt
Contact the NFWI
Phone: 020 7371 9300
Open hours: 9am–5pm Mon–Fri
Address: 104 New Kings Road, London SW6 4LY
Or fill in the contact form... to email a specific department