1980s
1980
The finals of Scene 80, the National Arts Festival, were held at the Royal Shakespeare Theatre, Stratford upon Avon. The NFWI opened an office in Wales.
| | | | |
| --- | --- | --- | --- |
| One of the entries to Scene 80 and the logo | | | |

1981
The Consultative Council was replaced by the National Council and Anne Harris was elected National Chairman. The number of WIs was 9,306.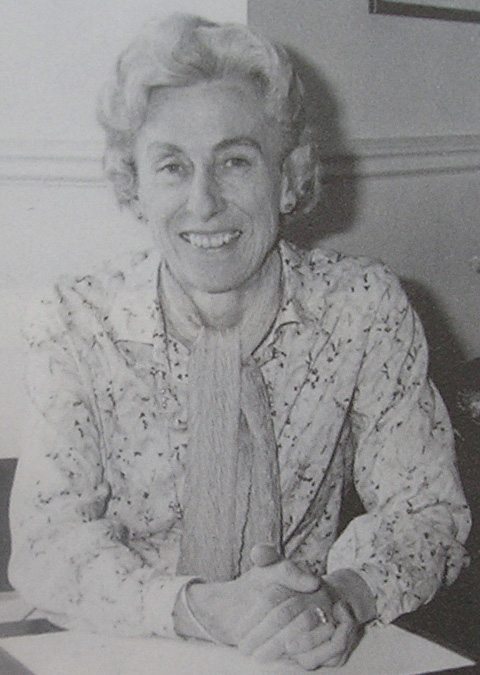 Anne Harris
1982
| | | | |
| --- | --- | --- | --- |
| | | | The AGM passed a resolution calling for education about the dangers of solvent abuse. There were three public performances of Early one Morning, a cantata for women's voices, specially written for the WI by Antony Hopkins. |
1983
| | | | |
| --- | --- | --- | --- |
| The promotion bus | | | The Women in the Community campaign was launched. A promotion bus was sent off from the steps of the Guildhall by the Lord Mayor of London and spent a year touring the country. The AGM requested legislation on the status of artificially produced human embryos. The total number of WIs was 9,153. |
1984
The WI Life and Leisure Exhibition at Olympia was opened by HM the Queen and the London Federation was formed. The AGM passed a resolution urging vigilance against child abuse.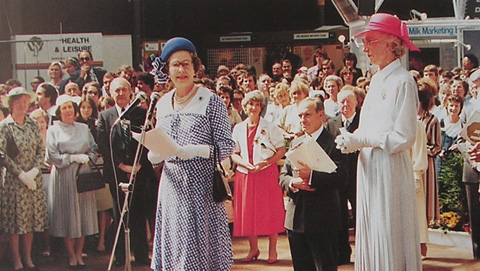 The Queen opening the Life and Leisure Exhibition at Olympia
1985
Agnes Salter was elected National Chairman and the NFWI celebrated its 70th anniversary. The £1million appeal for Denman College was launched. The NFWI held a Festival of Sport at Bath University. The total number of WIs was 9,242.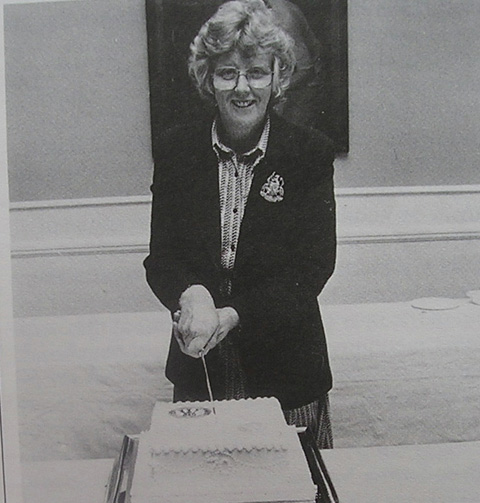 Agnes Salter cutting the NFWI's 70th birthday cake
1986
The AGM pushed for more information about AIDs. Essential building work was started at Denman College to implement changes required by stricter fire regulations.
Building repairs at Denman College

1987
| | | | |
| --- | --- | --- | --- |
| Denman Flower Festival, Agnes Salter with Principal Pauline Brown | | | A flower festival was held at Denman College, to show how the appeal money was being spent and to raise more money. A resolution at the AGM called for better control of the credit industry |

1988
The WI and Bridgemere Garden World (Cheshire) won a gold medal and the Wilkinson's Sword Award at the Chelsea Flower Show with the Countrywoman's Garden. Jean Varnam was elected National Chairman and the AGM called for heavier sentences for rapists. The total number of WIs was 9,108.
1989
The WI magazine, Home and Country celebrated its 70th anniversary with the publication of a book of extracts from the early years of the magazine.
Contact the NFWI
Phone: 020 7371 9300
Open hours: 9am–5pm Mon–Fri
Address: 104 New Kings Road, London SW6 4LY
Or fill in the contact form... to email a specific department