1940s
1940
The Ministry of Food allocated sugar to the NFWI to be distributed to WI Preservation Centres in order to make jam and can produce which would otherwise go to waste. All the produce then went into the nation's food supply.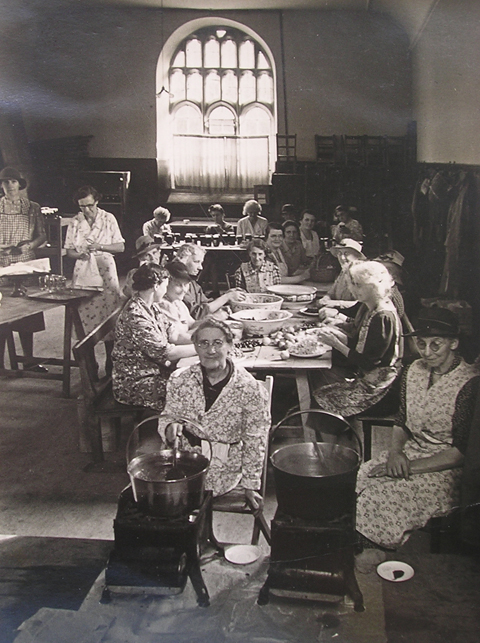 WI Preservation centre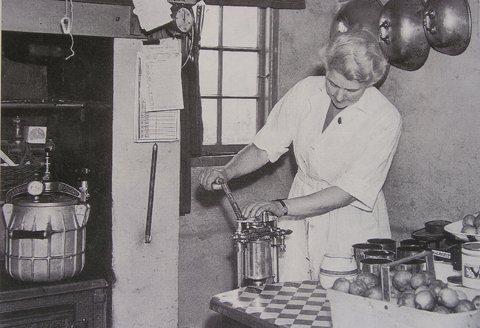 Using canning machines, many sent from the USA
1941
The NFWI published a report based on a survey carried out amongst WI members who housed evacuees, Town Children through Country Eyes. This stimulated a national debate about support for families ultimately leading to the setting up of family allowances after the war.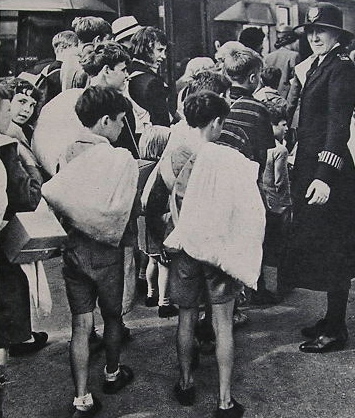 Evacuees on their way to the countryside
1942
The NFWI evacuated the London Headquarters first to Hertfordshire and then to Surrey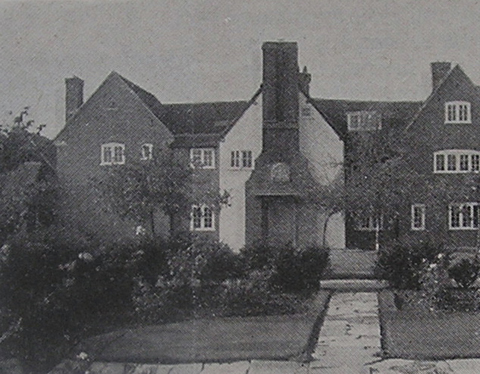 The NFWI evacuated to Pudiphats Farm

WI members raised money for ambulances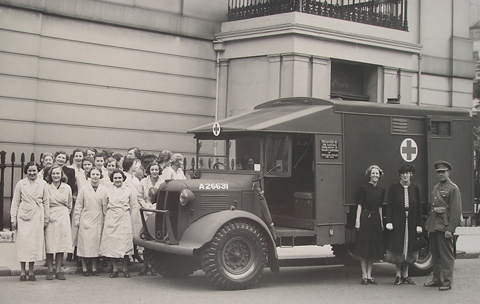 A WI ambulance being handed over by Lady Denman outside the London HQ of the NFWI
1943
The subscription rate was raised to two shillings and sixpence (five pence went to the National Federation and seven pence to the county federation). Mrs Churchill came to the WI's Consultative Council to thank members for their help with her Aid to Russia Fur Scheme.

The first AGM since 1939 was held; resolutions discussed included urging the Government that equal facilities for full education at all levels should be provided in town and country and a demand that men and women should receive equal pay for equal work.



The Queen at the AGM standing next to Lady Denman, singing 'Jerusalem'

In September the Questions of the Day residential conference held at Radbrook College was addressed by Sir Richard Livingstone who suggested that the WI should start its own residential college of adult education.
1944
WI members helped to make potato baskets for the Ministry of Agriculture and collected herbs for medicinal purposes.

Left: Potato baskets.
Below: Herb collection
1945
AGM decides to form a WI College. There were now 6,033 WIs.
1946
Activities included the first Combined Arts Festival. Lady Denman retired and Lady Albemarle was elected NFWI Chairman. The Carnegie United Kingdom Trust (CUKT) provided a grant to start WIs in the Channel Islands.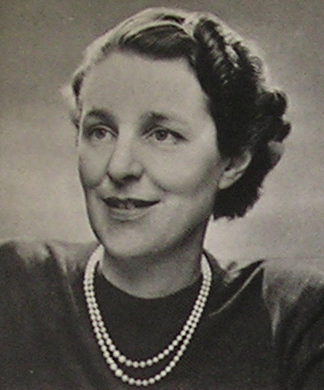 Lady Albemarle
1947
Operation Produce was launched during this year, to encourage WI members to grow more food in their gardens and small holdings, as rationing continued. The first WI in the Channel Islands was formed. Rural midwives were now allowed to use analgesics, something for which the WI had campaigned.
Left: Midwife (a WI member) visiting in a village
Below: Operation Produce

1948
The WI college, Denman College, opened its doors to students this year. The WI subscription was raised to three shillings and sixpence (one shilling to the National Federation, one shilling and sixpence to the county federation and one shilling to the WI).
The first Warden was Miss Elizabeth (Betty) Christmas.
1949
The first WI was formed in the Isle of Man. The total number of WIs rose to 7,281.
Contact the NFWI
Phone: 020 7371 9300
Open hours: 9am–5pm Mon–Fri
Address: 104 New Kings Road, London SW6 4LY
Or fill in the contact form... to email a specific department