Guild of Learners of Handicrafts
The Guild of Learners was set up in January 1920 with the following aims:
To regain the practice of home handicrafts with a view to restore the best traditions of English workmanship
To assist in bringing the best instruction in handicrafts within the reach of villages
Membership was in two categories:
1. Associates - WI members who will undertake to become proficient in some handicraft connected with the home
2. Members
a) WI members who are already proficient in some handicraft
b) WI members who are proficient in some handicraft and are willing to use the knowledge for the furtherance of such craft in their neighbourhood.
There were a series of proficiency tests which a member had to complete before she could train as a demonstrator, instructor or judge.
Some members were able to use these skills to set up local 'industries', for example Ticehurst WI in Sussex set up an industry in smocked dresses and jumpers for children, which were advertised in The Lady. In Warwickshire there was skin curing, fur craft and glove making; in Devon dying, weaving and making socks.
As well as the Guild of Learners there was regular instruction as part of the WI programmes in practical skills such as boot mending and tinkering (to mend pots and pans).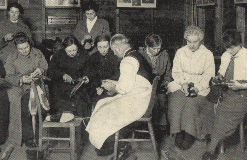 Cobbling class at Scaynes Hill WI in Sussex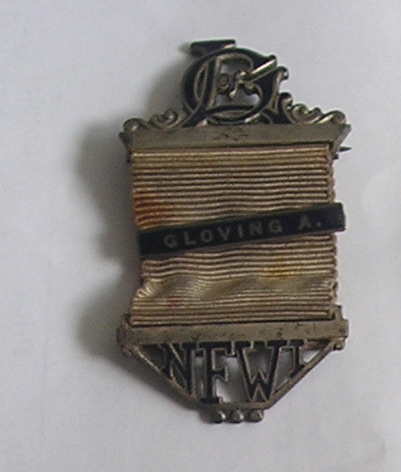 Guild of Learners badge
Contact the NFWI
Phone: 020 7371 9300
Open hours: 9am–5pm Mon–Fri
Address: 104 New Kings Road, London SW6 4LY
Or fill in the contact form... to email a specific department