1920s
1920
Lady Denman continued as Chairman; Miss Grace Hadow was vice Chairman with Mrs Helena Auerbach as Treasurer.
The Guild of Learners of Handicrafts was formed. (see also Craft in the WI)
A grant of £10,000 was made by the Government to the NFWI and the offer of decreasing grants until the organisation was self sufficient.
The AGM passed a resolution urging the Government to pass the Bastardy Bill without delay. It also urged WI members to stand for Parish and District councils and for the committees dealing with health and housing.
1921
2,237 WIs
Mrs Margaret Winteringham, WI member and Honorary Secretary to Lindsey (Lincolnshire) Federation, was elected as Member of Parliament for Louth. She was the first English born female MP and only the second woman to be elected to Parliament. See also the PDF file The WI and the Women's Suffrage Movement.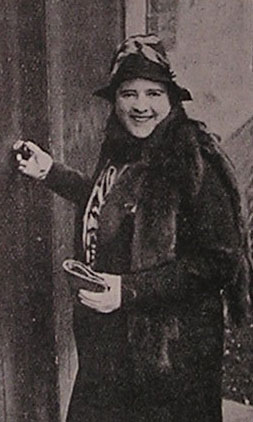 Margaret Winteringham MP
1922
A resolution was passed at the AGM urging more public health education to prevent venereal disease.
1923
The formation of the Welsh Counties Conference. The first WI choral competition for WI choirs was held in East Sussex.
1924
Jerusalem was first sung at the AGM, starting a tradition that continues to this day.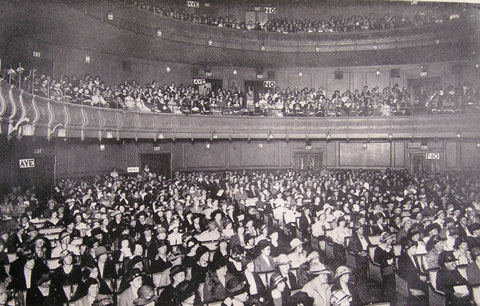 AGM in The Queen's Hall
3,223 WIs
1925


Lady Denman chairing a meeting of the National Executive Committee, attended by representatives of various government departments.
1926
| | | | | |
| --- | --- | --- | --- | --- |
| | | | | The NFWI received the final installment of the Government grant and NFWI Headquarters opened at 39 Eccleston Street, Victoria. |
1928

One entry – The Taming of the Shrew
The first National Drama Festival - five plays were produced at the Scala Theatre in London.
4,244 WIs
1929
Inez Jenkins (nee Ferguson) resigned as General Secretary. Frances Farrer (subsequently Dame Frances Farrer) appointed in her place.
Contact the NFWI
Phone: 020 7371 9300
Open hours: 9am–5pm Mon–Fri
Address: 104 New Kings Road, London SW6 4LY
Or fill in the contact form... to email a specific department