North Yorkshire West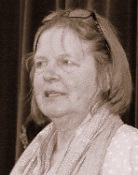 Julie Clarke
Chairman's Introduction
We are an exciting Federation offering many activities and events for both educational and social benefit for our members. Being a very large geographical area from Manfield in the North to Sutton Craven in the South, Burton in Lonsdale in the West and Aldborough in the East incorporating the beautiful towns of Harrogate, Richmond, Skipton and the Yorkshire Dales made famous by James Herriot.
Presently we are a small Executive committee with many other members helping to create opportunity for our members, continue to explore our website and if you would like to know more than contact our secretary and she will help you.
Julie Clarke
Chairman
Board of Trustees 2015-2016 positions announced
Chairman Julie Clarke
Vice Chair Margaret Merrall
Vice Chair Anne Harrison
Treasurer Lesley Manser
Ast Treasurer Pauline Bowman
BOT Carol Ambler ,
BOT Sylvia Broadwith
BOT Gloria Cooke
BOT Pat Dunnill
BOT Pat Todd
Link to North Yorkshire West Federation Trustees 2015-2016 & Other Committe Members here.
National Public Affairs 100 Years Survey
What are the big issues facing women today? Who are the role models inspiring the next generation?
To mark our centenary, the NFWI is conducting a special survey of WI members. The aim is to understand the views of WI members on some of the major issues in Britain today, to find out how members see the world, and to understand what role members think the WI has to play in today's society.
The results of this survey will be used to inform the WI's future policy and campaigns. The findings will also contribute to a new NFWI Centenary publication celebrating the WI's historic achievements over the past 100 years and exploring the views and concerns of today's members on a range of topics from home and family to health, work, the natural world and global society.
Members are invited to take part in a short confidential survey online at: http://thewi.org.uk/100-years-survey. The survey will take about 20 minutes to complete. Please tell your fellow members about it too. Thank you.
---
Party in the Paddock- Thursday 18th June
This now fully Booked


Buckingham Palace Garden Party- 2nd June.3-5pm
Tickets etc will be despatched shortly
North Yorkshire West Centenary Events can be previewed on this link to Centenary Events Page .
We hope there is something for everyone to attend and join in - so plan your year now.
---
2015 Events and Workshops
More events details and workshops details added see the links
---
Spring Council Meeting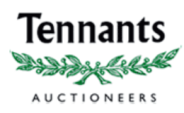 Saturday 28th March 2015
Below is a selection of photos taken at the meeting - including all photos of award presentations which have been reduced in size for web display - note titles will added later. Any WI requiring a a photograph at full resolution please email Hazel Smyth - web.nwyorkswi@yahoo.co.uk
124264
Minutes of the Spring Council meeting held last year at Grassington can be downloaded here in pdf form - these are to be approved at Leyburn.
Download the Look Back at 2014 Presentation here or the Centenary Events Presentation here
---
North Yorkshire West is now on Facebook follow this link
Twitter feed of @WomenoftheWI or just North Yorkshire on @nywfwi
The president of Spa Sweethearts WI, Becky Warburton, has begun a national initiative designed to show the diverse and interesting membership of our organisation. It will be run each week by a different Institute throughout 2015. They will share news from their members and what is happening at their meeting that week.
---
2015 Centenary Celebration
Nine Northern Federations Present:
A Spectacular Craft and Flower Exhibition entitled
100 Shades of Green
Your items for display to Alma House by March 28th
Kiplin Hall, Richmond, DL10 6AT
Sat 16th – Tue 19th May 2015
An ideal WI outing for your 2015 programme see January Newsletter for booking forms
Nine Northern Federations are co-operating to mount a celebration of 100 years of the WI. Each Federation has been allocated a room to display their crafts and floral decorations. North Yorkshire West's room is the Library. We need your contributions - see this linked page for full details of everything green - made in the last 100 years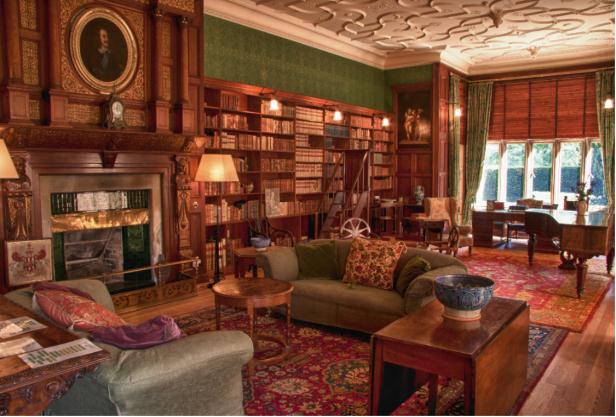 Visiting - Book your ticket and add Lunch
Prepaid Plated Meal incorporating a portion of honey roast ham, salmon wrapped in smoked salmon, chicken breast in coronation sauce plus selection of salads and hot new potatoes for £9.95
If you would like order a plated meal please telephone 01969 624668 or email guy@fairhursts.co.uk to complete the order direct with the caterers.
---
2015 London AGM Visitor tickets
At this stage we do not know how many we will be allocated, requests must be put in writing to Michelle and these will be allocated on a First Come First Service Basis. A telephone call will not be recorded until the request is recieved in writing. Presently we have recieved 25 written requests. Always indicate if you wish to travel & stay with us or travel and accommodation independantly, therefore simply require a Visitor Ticket. This will help once we receive our allocation in October from National.
Denman Federation Visit – 3rd – 6th May 2016
All plans are now complete for our regular visit in 2016. The courses we have planned are:
* Gardens of Delight – Anna Stevens
* London & Royal Palaces – Peter Lawrence
* Ribbon Embroidery – Marilyn Pipe
* Jane Austin – Hazel Jones
* Fun & Fitness – Gill Avery
* Stained Glass – Tutor TBC
* Ukulele Fun – Richard Partridge
Hopefully something for everyone. Full details of the courses and costs are in the brochure.
Some courses book up very quickly so don't delay send your application form as soon as possible.